👣 NodeReal In-Person Event/Meetup
👋 NodeReal has commenced our world tour and we invite you to meet us in person at our upcoming events in the United States, Europe, Dubai, Singapore, and Hong Kong. We are looking forward to connecting with you in person!
Make sure to catch us at any of the following events & workshops:
🌏 Asia Pacific
March 17 | March 20 | March 22
Location: Cordis Hotel Grand Ballroom, Mongkok
Time: 10:00 – 17:00 ( GMT+8)
Speaker: Freddie Ng ( Head of Growth)
Location: Room 3009, West Hall
Time: 3:00 pm - 4:20 pm( GMT+8)
Future DeFi Journey with Risk Control and Regulatory Technologies
Speaker: Freddie Ng (Head of Growth) Ben Zhang  ( Co-founder & COO)
Location: The Grand Ballroom, Level 3, Rosewood Hong Kong
Time: 14:50 - 15:20 pm (GMT+8)
🇺🇸 United States
March 20-24
GDC2023
Panel discussion: Real BUIDL: Ultimate Scaling Solution for Web3
Speaker: Julian DiCarlo  ( Head of Growth, US)
Location: Room 3009, West Hall
Time: 3:00 pm - 4:20 pm( GMT-7)
Location: Moscone Center 747 Howard St, San Francisco, CA 94103, United States
Booth: P1818
🇪🇺 Europe
March 25
Workshop: One-Stop Blockchain Solution to Make Your Web3 Real
Speaker: Andre Costa (Head of Growth, EMEA)
Location: NFT Factory, 137 Rue Saint-Martin, 75004 Paris, France
Time: 12:00 pm - 18: 30pm(GMT+1)
🥰 Meet The Team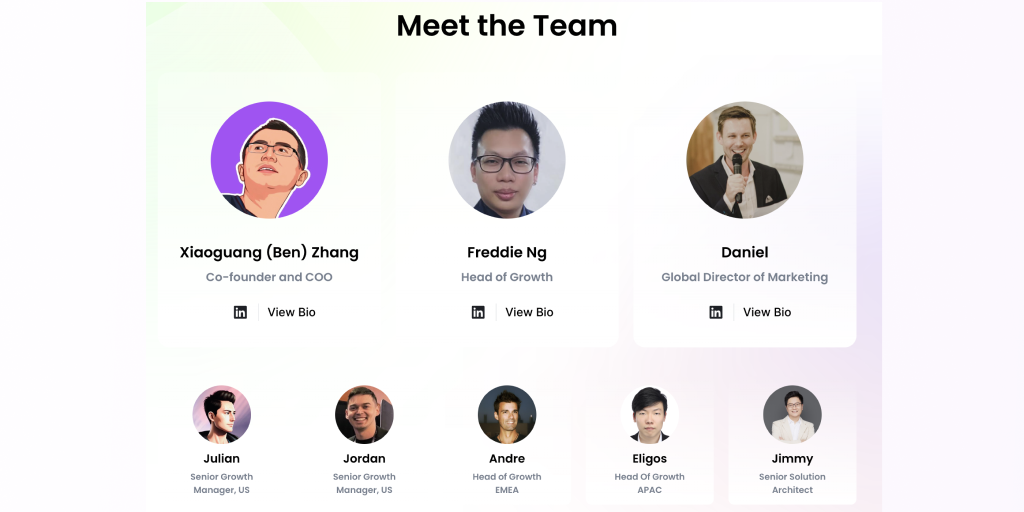 ❤️ Contact Us
NodeReal offers specialized solutions tailored for various industries, facilitating enterprises to commence operations effortlessly. We provide custom blockchain solutions for Web3 mass adoption in all industries.
About NodeReal
NodeReal is a leading one-stop blockchain infrastructure and service provider that embraces the high-speed blockchain era and empowers developers by "Make your Web3 Real". We provide scalable, reliable, and efficient blockchain solutions for everyone, aiming to support the adoption, growth, and long-term success of the Web3 ecosystem.
NodeReal's Semita helps developers to build their custom Application Chains or scale their blockchains with layer 2 solutions, like ZK Rollup and Optimistic Rollup.
Join Our Community
Join our community to learn more about NodeReal and stay up to date!