After a slightly overdue, the April Edition of NodeReal's Monthly Newsletter finally arrived. A lot has happened during April. Needless to say, it kicked off a very strong momentum for Q2 of 2023. We cannot wait to share with you many latest improvements and progresses NodeReal has made in April.
🔎
As usual, we will keep you up to date first with NodeReal's Products & Services. After that, we take you through our April lineup of significant Partnerships such as QuestN, Automata Network, Polyhedra, and many more. Furthermore, April is also full of Events where our team members got featured a lot in interviews with partners about our enterprise solution in Web3 gaming. Lastly, we will end the Monthly Newsletter with a review of April's Publications as food for your thoughts.
Excited much 🥳 Enjoy reading!

In April, the NodeReal product team has been working relentlessly to deliver and ship back-to-back new products and product upgrades 🚀.  We also launched the first-ever dApp on BNB Chain Greenfield while managing to support and contribute to its tech stack.
The first thing first is that NodeReal is now having a Revamped Homepage 🤩
TraceReal: Explorer-as-a-Service
This new product support Web3 Projects to build their own blockchain explorer which is multi-chain, fully customized, and highly configurable.
API Marketplace updates
NodeReal's innovative API Marketplace has 4 new updates on the API Packages which enhance overall developers' experience with us.
✨ New Transactions API package co-built with Covalent
✨ PancakeSwap GraphQL is now a Paid Premium Package at $299 per month
✨ Fantom and Arbitrum Nitro RPC API officially went live and these two packages will now be charged by Compute Units.  

🍀 Greenfield Product Launch: DCellar & Greenfield Scan & RPC Indexing Services 🍀
Greenfield's updates have to be one of the biggest highlights of NodeReal's newly shipped products in April. With DCellar, Greenfield Scan, and RPC & Data indexing services, NodeReal further reinforces its commitment to supporting and spearheading BNBChain Greenfield's mass adoption.
ETH Shanghai Upgrade & BNBChain's Support
April marked the completion of the historic ETH Shanghai Upgrade and NodeReal has successfully ensured the smoothest transition for our clients upon the mainnet activation.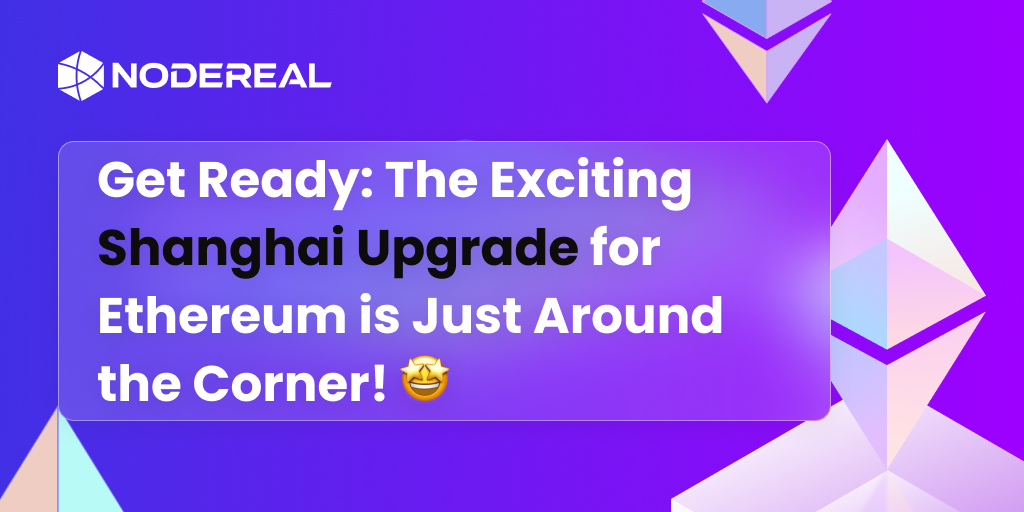 April witnessed the proposal on reducing the BSC Chain transaction fees implemented and NodeReal allows all the developers to take advantage of this proposal through our RPC Services.
On top of that, NodeReal also directly contributed to a new Fast Finality Mechanism (BEP-126) on BNB Chain by sharing comprehensive FAQ guidance as a first step.

In Web3, we are building together and April has seen many fruitful partnerships have been kicked off between NodeReal and leading partners in the space.
QuestN X NodeReal: A Strategic Partnership
A little teaser about this partnership has been released back in March. But on 13th April, we officially entered this strategic partnership with QuestN to accelerate the next wave of Web3 Games.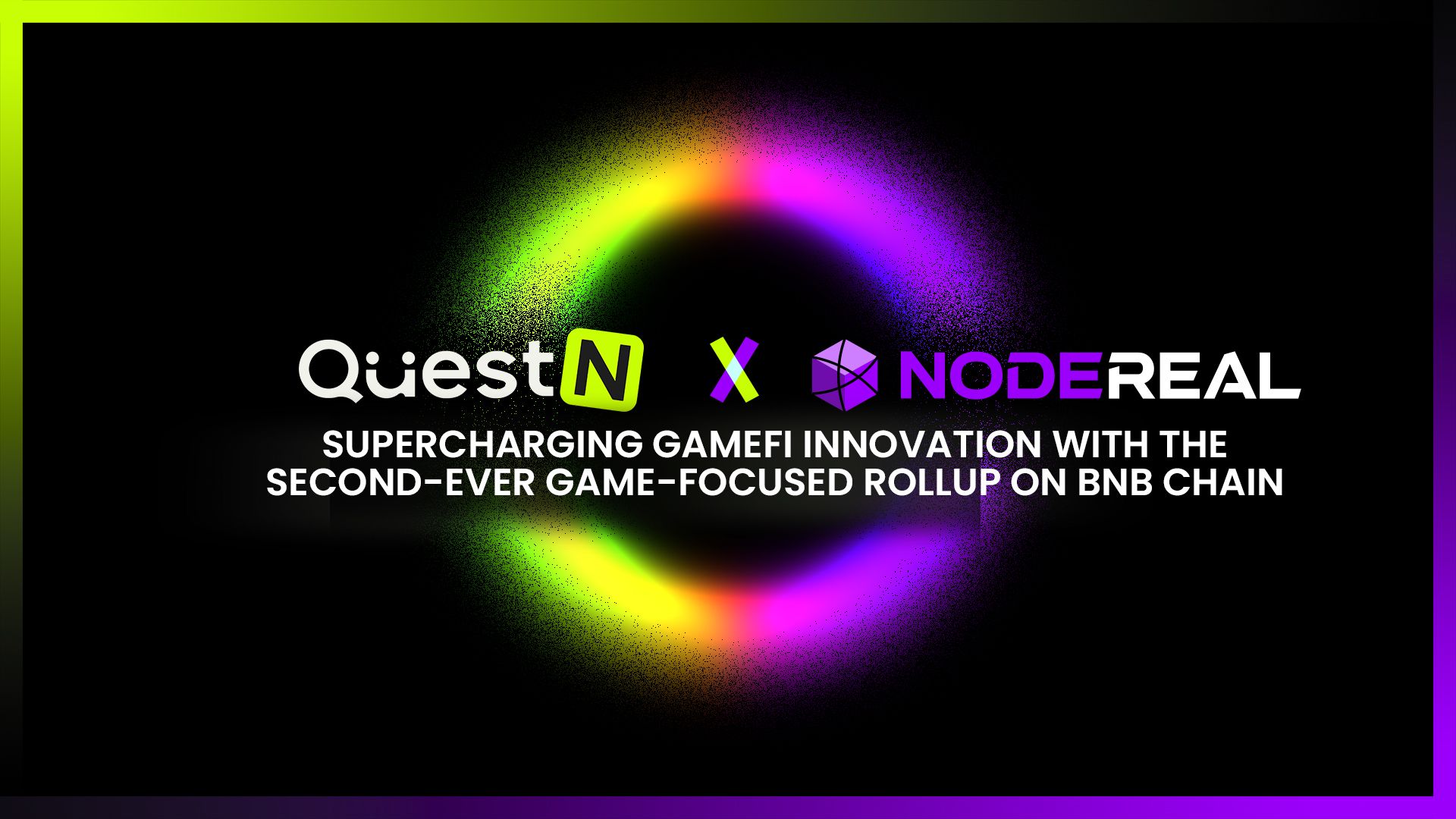 Polyhedra X NodeReal: Unleash the power of Interoperability & Web3 Games
This dynamic collaboration between NodeReal and Polyhedar Network aims to build a holistic infrastructure that empowers a one-stop solution for all your blockchain and gaming needs. This partnership signified a high time to embrace seamless interoperability between Layer-1 (L1) and Layer-2 (L2) blockchains and elevated gaming experiences.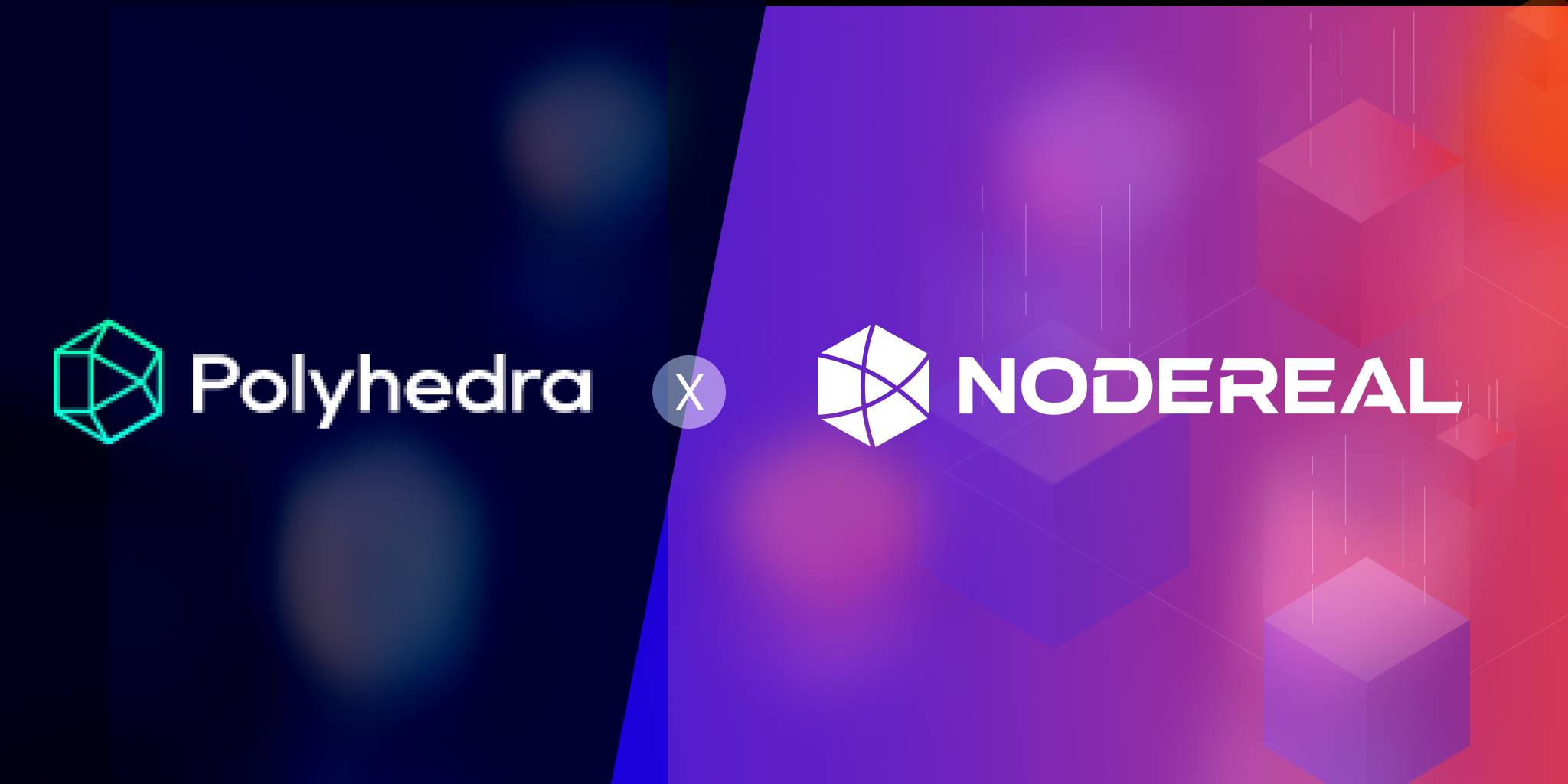 The Fantastic Four: NFT Scan & Automata Network & Frax Protocol & Native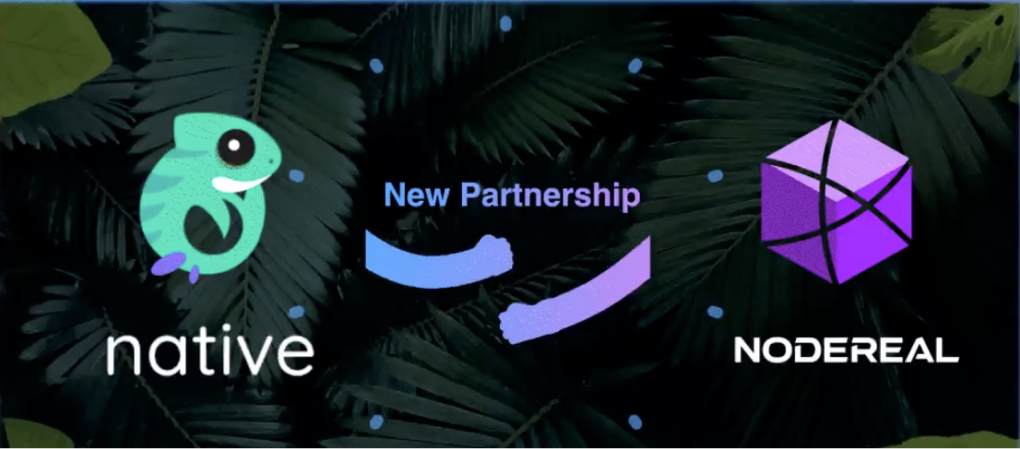 NodeReal has been very busy in 🇭🇰 HongKong for the grand Web3 Festival Series in April.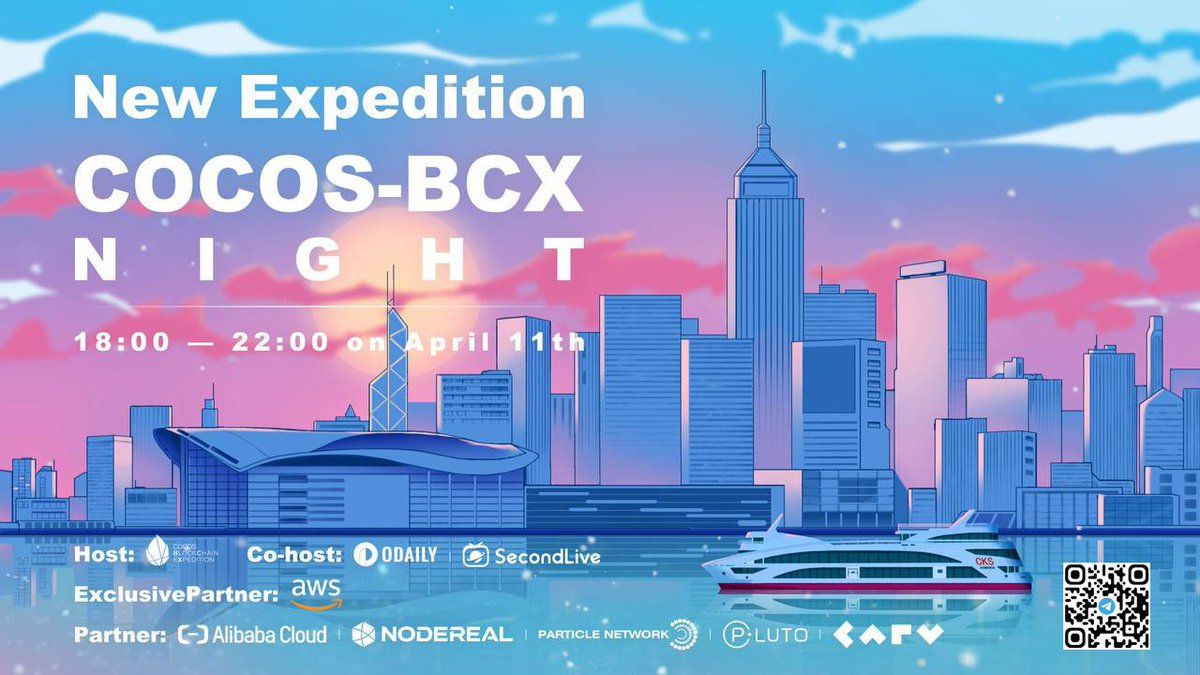 NodeReal's Co-founder and COO - Ben Zhang has participated and met with many partners throughout the Consensus 2023. He has also been sharing a lot of insights during interviews and panel discussions.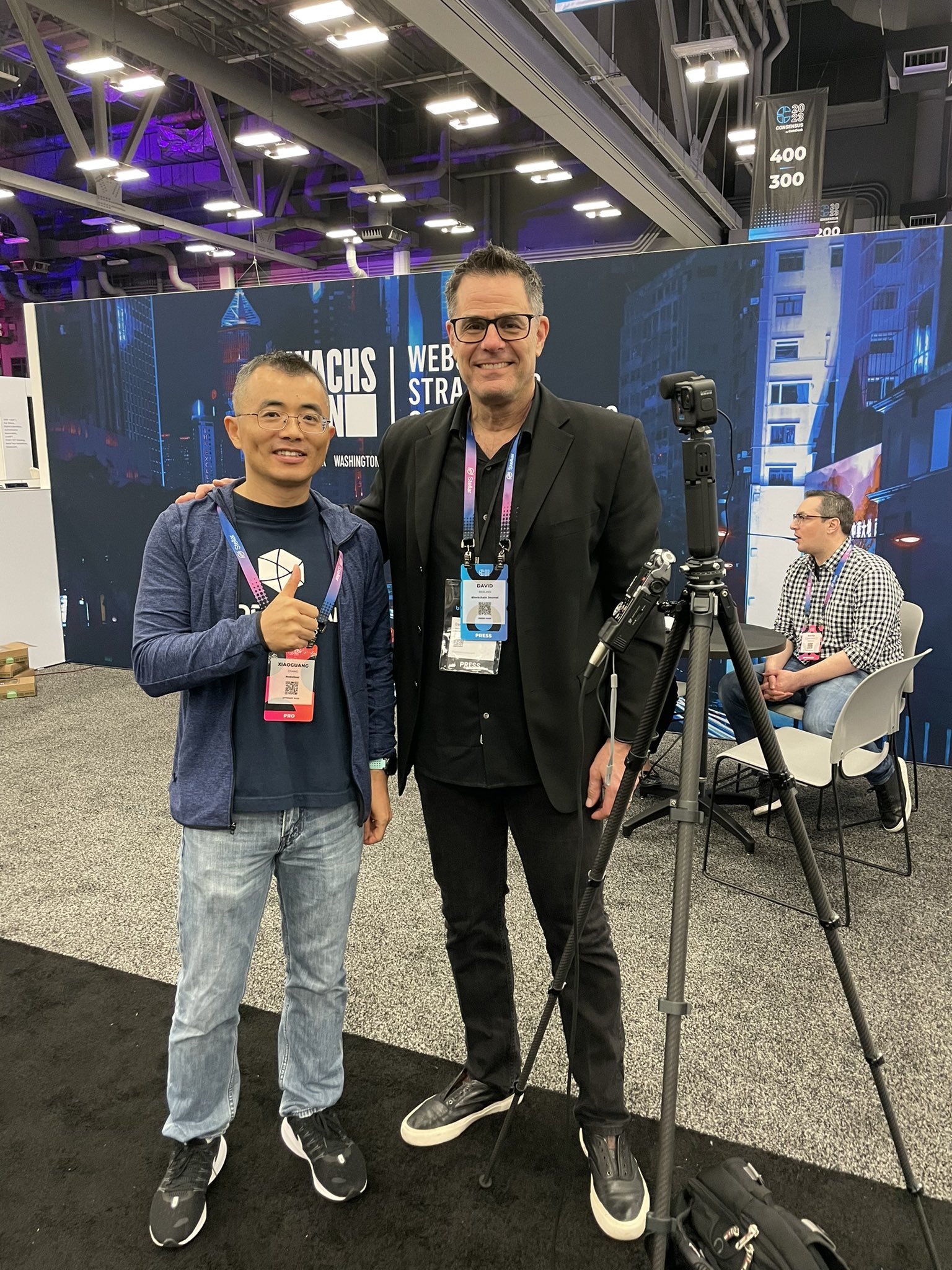 April publication features a list of impactful articles below.
✨ Making the Case for a 'One-Stop' Approach: Rethinking the Enterprise Blockchain Model: This editorial article was written by our Co-Founder & COO Ben Zhang and published on Nasdaq.

Semita Optimistic Rollup: Accelerating the next wave of Web3 Game - Part 1: This article gives an overview of NodeReal's Optimistic Rollup solution with its Web3 Game Application.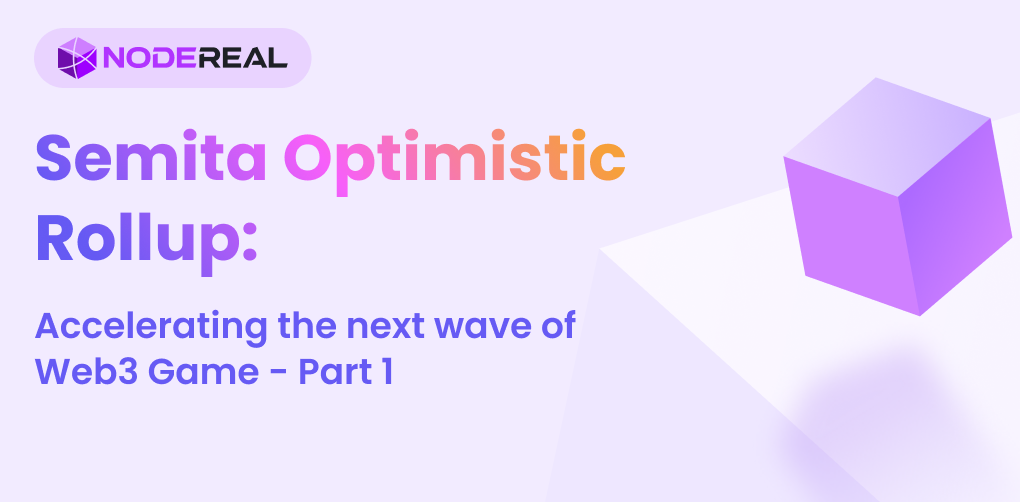 CertiK: The Pursuit of Securing the Web3 World: This article will delve into CertiK. From that, we can understand its paramount role in empowering and helping projects navigate the myriad challenges of Web3 Security.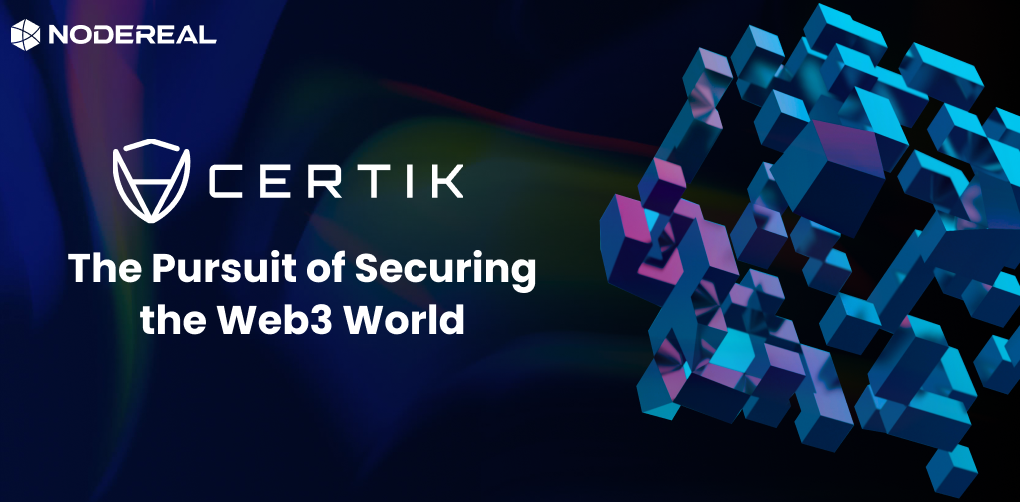 QuestN: The Unstoppable Force of Web3 Growth: In this article, we will explore QuestN (Previously known as Quest3) - and how it successfully accelerates growth for thousands of Web3 projects.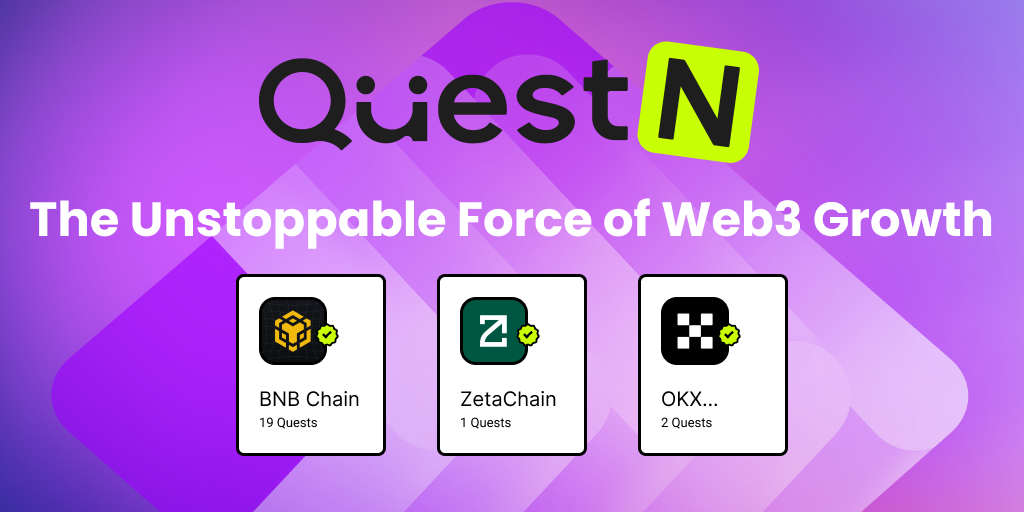 Tutorial Episode (2 Episodes)
---
About NodeReal
NodeReal is a one-stop blockchain infrastructure and service provider that embraces the high-speed blockchain era and empowers developers by "Make your Web3 Real". We provide scalable, reliable, and efficient blockchain solutions for everyone, aiming to support the adoption, growth, and long-term success of the Web3 ecosystem.
Join Our Community
Join our community to learn more about NodeReal and stay up to date!