Read time: 5 minutes
Dear Builders, Developers, and Community Members,

Welcome back to another exciting issue of NodeReal's Monthly Newsletter! Last month, the NodeReal team was busy delivering new products and features, signing new partnerships, crisscrossing the world to attend various Web3 events, and many more!

Here's a recap of our most notable activities and progress in October 2022. Enjoy!
From ONE DAY TO DAY ONE: NodeReal Now Supports Aptos Mainnet
We are excited to have witnessed history being made this October - the Aptos Mainnet Launch. From one day to day one and onwards, NodeReal has been in full support of the Aptos ecosystem by providing top-notch infrastructure and services, including but not limited to:

TraceMove - Building the Most Powerful Aptos Explorer
TraceMove is a powerful blockchain explorer and analytics platform built for Aptos, designed to allow users to quickly and conveniently search the blocks, transactions, addresses, etc on Aptos while enabling powerful features for developers, security warning, and improved mobile-end experience. Read more HERE and explore anytime!
Accessing the Fastest Rest API Service through MegaNode
For developers who are just starting to build applications on Aptos, a reliable and stable node service is a good starting point. There are some metrics that matter when you choose a node service provider. Here is a must-read report where NodeReal has used two metrics: Latency and Maximum QPS to explain how  NodeReal's MegaNode outperforms the public Aptos nodes greatly.

NodeReal Marketplace, an Open and One-Step Web3 API Hub 🛒

NodeReal Marketplace is an open and one-stop Web3 API platform that aims to provide the most comprehensive and powerful APIs to empower your Web3 development journey. From NFT, DeFi to Games, and more (stay tuned with us!), from Ethereum to BNB Chain, and more blockchains to come, we provide a rich collection of both enhanced and standard APIs. Should you look to list your APIs on the platform, or have any ideas for collaboration, don't hesitate to contact us. We look forward to hearing from you!
The Brand New NodeReal Documentation Site is LIVE! 💡
To provide you with the most up-to-date and most organized API references and tutorials for building on BNBChain, Aptos, Ethereum, Polygon, Optimism and more, we've upgraded the entire NodeReal Documentation system. And here's what's new, now you can also easily request and test APIs when you're browsing the API docs instead of switching to the composer.
NodeReal is just getting even more successful in achieving partnerships and making your Web3 real. In October, over a dozen projects, especially in the Aptos ecosystem, have chosen NodeReal as their infrastructure partner to support their continued growth, including but not limited to NFTrade, Frontier, Port3 Network and Ditto.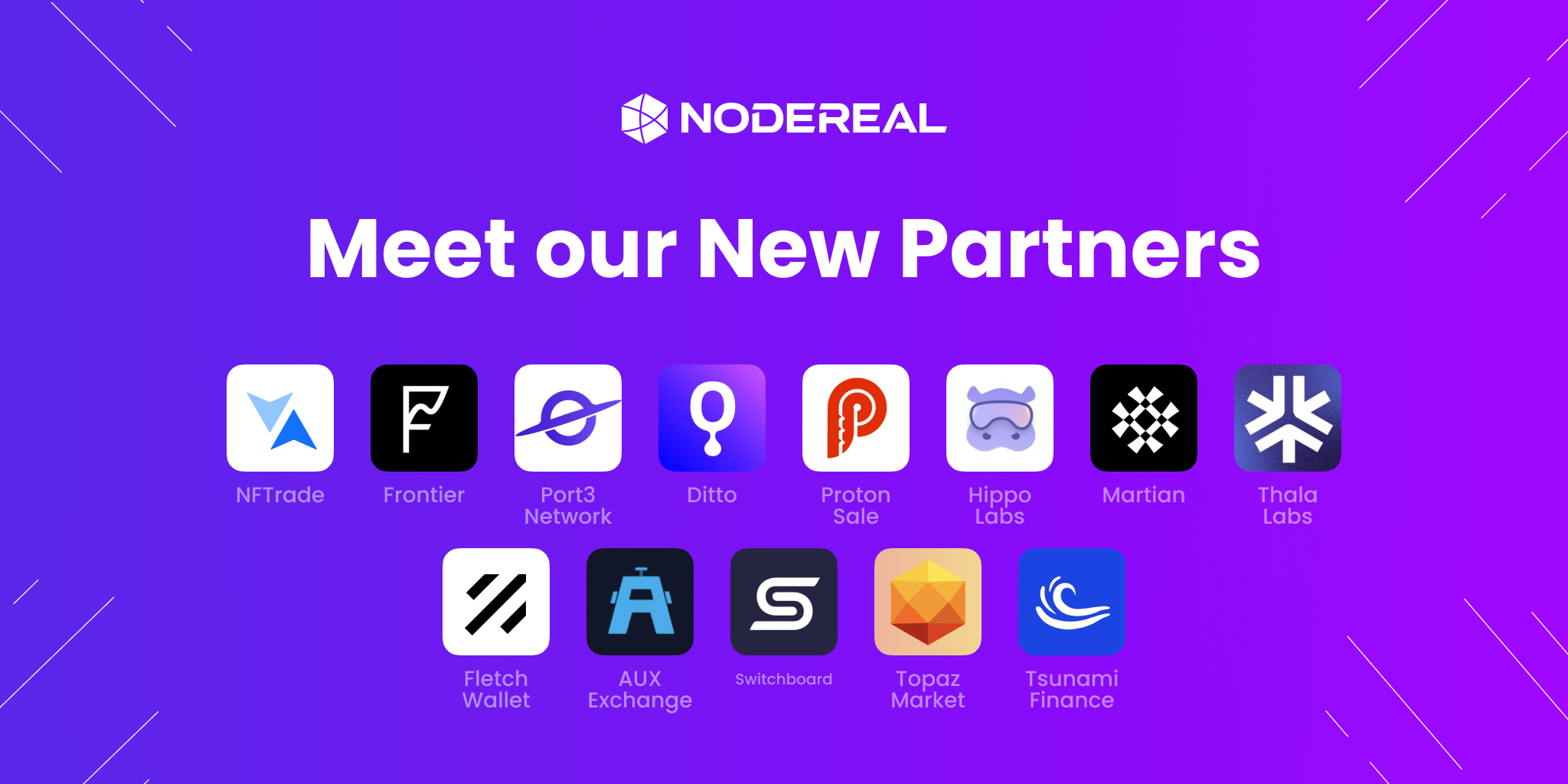 Web3 is growing rapidly, and so are the Web3 events! In the past month, the NodeReal team has been participating in both online and offline events to connect communities around the globe.

Real Web3 Online Workshop Co-Host with DoraHacks. NodeReal has been supporting the wider Web3 dev community with specialized workshops and training sessions. Whether you are a beginner or an advanced player in this space, take this opportunity to upskill with us! In Oct, we delivered two workshops for you -  EP1: Explore Enhanced APIs and EP2: From Day1 with Aptos.

Oct. 20, Twitter Space: BNB Chain European Innovation Incubator - AMA with Mentors. The BNB Chain European Innovation Incubator is a virtual program designed for innovative Web3 startups across Europe to build and scale dApps. Find out how NodeReal supports it as one of the partners and mentors in this twitter space AMA.
Coming Soon: The NodeReal team will be present at  7 European cities soon, together with BNB Chain! Meet us if you are also in any of the following cities.

Oct.28-30, ETH Lisbon: The last week of October took us to Europe and ETH Lisbon, a community-led hackathon focused on the Ethereum Community. The NodeReal team was excited to have met the best Ethereum builders in the world IRL.
At NodeReal, we are committed to providing you with the latest Web3 content, from blockchain core technologies to hands-on tutorials. Below are a few featured articles in October that you should not miss!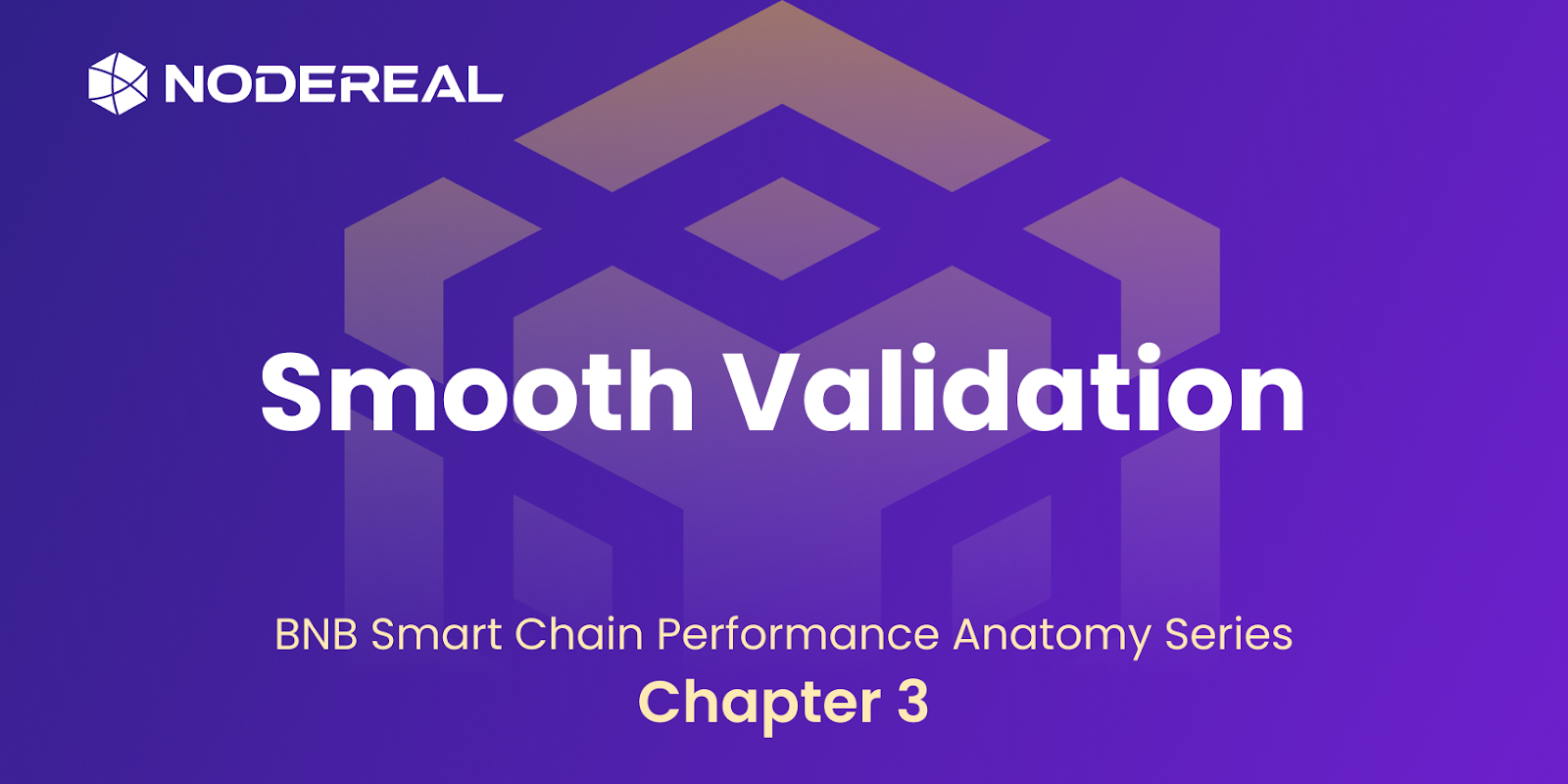 NodeReal has enjoyed a fruitful October and aims to get even better this November and onwards. Make sure you will tune into the NodeReal blog for the latest news.
Let's make Web3 Real!
About NodeReal
NodeReal is a one-stop blockchain infrastructure and service provider that embraces the high-speed blockchain era and empowers developers by "Make your Web3 Real". We provide scalable, reliable, and efficient blockchain solutions for everyone, aiming to support the adoption, growth, and long-term success of the Web3 ecosystem.
Join Our Community
Join our community to learn more about NodeReal and stay up to date!