Remaining dedicated to enhancing scalability in the Web3 realm, BNB Chain has once again achieved a significant milestone with the introduction of opBNB. Leveraging the capabilities of Optimistic Rollups, opBNB effectively shifts computation and state storage off-chain, mitigating congestion and reducing transaction costs.
Since its testnet launch on June 19, 2023, nearly two months have transpired. Throughout this period, opBNB's Testnet underwent rigorous evaluation by the BNB Chain communities. According to the data from opBNBScan, it successfully processed over 7 million on-chain transactions, engaged with more than 440,000 unique wallet addresses and welcomed the participation of over 40 dApps within its ecosystem.  
🔎
During the testnet phase, opBNB achieved a notable feat of processing over 86,000 daily blocks, with a substantial daily transaction volume ranging between 100,000 to 150,000. Furthermore, the Testnet showcased impressive daily activities, including approximately 6,000 deposits, around 2,000 withdrawals, and approximately 3,000 token transfers, fostering seamless interactions within the ecosystem.
NodeReal has been an instrumental contributor to opBNB's testnet evolution. Our contributions commenced with the provisioning of opBNB testnet RPC services, accessible through both public and private endpoints. This availability empowers developers to harness opBNB's capabilities for their Web3 endeavors securely and efficiently.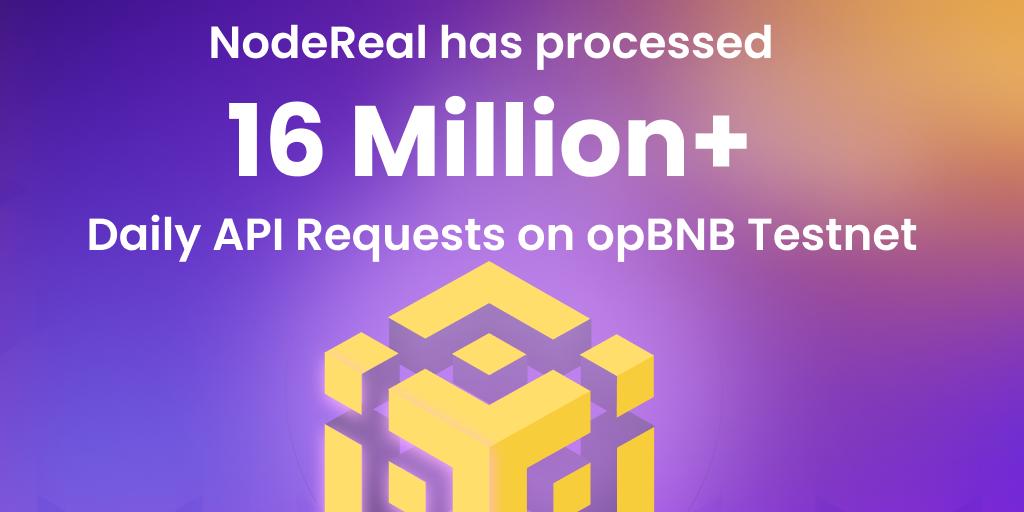 With the launch of the opBNB mainnet, NodeReal is very proud of being positioned as a prominent infrastructure provider collaborator within the BNB Chain ecosystem.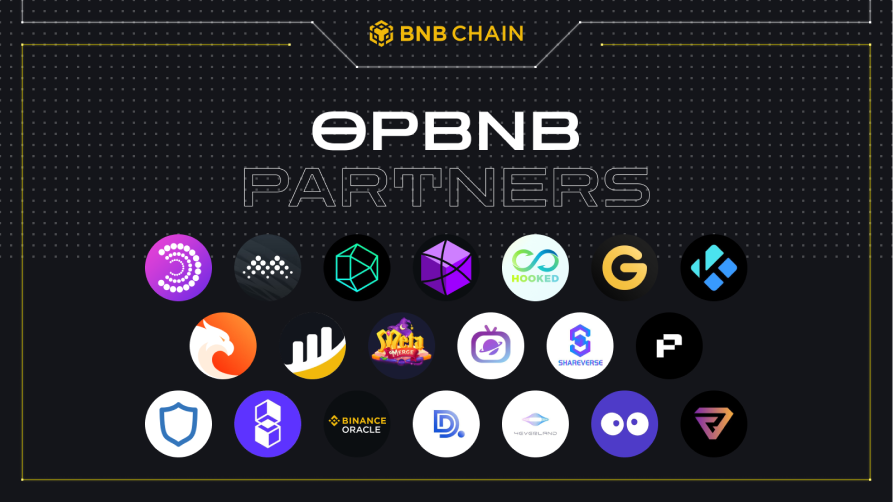 opBNB Mainnet Support by NodeReal
Celebrating the highly anticipated opBNB Mainnet launch today, NodeReal is excited to announce our strong support, bringing our flagship offering - MegaNode.
🔎
Through its cutting-edge virtual node architecture,
MegaNode
delivers seamless, secure, and high-performance RPC services, tailored to streamline the developer workflow.
NodeReal operates high-performance RPC endpoints, facilitating over 2 billion API requests daily.
Furthermore, our platform will support both Secure HTTP and WebSocket APIs for the opBNB mainnet, ensuring developers have versatile and reliable options for integration. Additionally, we have curated a high-performance archive node, granting developers unrestricted access to opBNB's historical data, enhancing their capabilities for analysis and exploration.
opBNB mainnet public & private RPC endpoints:
Visit our API Marketplace site today to access your API endpoint and unleash the potential of opBNB:
In addition, NodeReal's commitment extended to the launch of opBNBScan.
opBNBScan is an all-encompassing explorer exclusively tailored for opBNB. This invaluable tool serves as a centralized hub for the community and enthusiasts, providing streamlined access to monitor and analyze opBNB's remarkable processing progress.
Looking Forward
As opBNB continues to thrive, NodeReal remains committed to providing ongoing assistance and enhancing user experiences through advanced features and user-friendly services, making the power of opBNB accessible to all.
One of the outstanding examples was to reduce your operational costs and optimize your opBNB ecosystem with NodeReal. Discover the power of eth_estimateGas and eth_gasPrice at NodeReal's API marketplace, two methods that work seamlessly together to demonstrate real-world scenarios where gas costs are minimized and resources are conserved. With NodeReal, you can make cost-conscious choices and increase your productivity, all while reaping the benefits of streamlined development.
In the near future, we will also add the opBNB-Enhanced API to our comprehensive marketplace. This new addition is positioned to elevate and refine your development experience within the opBNB network.
---
About NodeReal
NodeReal is a one-stop blockchain infrastructure and service provider that embraces the high-speed blockchain era and empowers developers by "Make your Web3 Real". We provide scalable, reliable, and efficient blockchain solutions for everyone, aiming to support the adoption, growth, and long-term success of the Web3 ecosystem.
Join Our Community
Join our community to learn more about NodeReal and stay up to date!