In the realm of the Web3 era, a groundbreaking revelation emerges with the introduction of the BNB Greenfield. This innovative endeavor unveiled through its whitepaper on February 1, 2023, ushered in a new structural and economic paradigm for data. Its significance within the community cannot be overstated, as NodeReal articulates the uttermost need for BNB Greenfield's offerings. Programmability, high performance, privacy access control, and seamless integration with the existing ecosystem stand as vital pillars for widespread adoption.
By championing programmability, optimizing performance, safeguarding privacy, and fostering seamless integration, BNB Greenfield paves the way for a future where data takes center stage in the Web3 landscape.
The Milestones We Achieved
In a vibrant gathering on February 16th, NodeReal, and BNB Chain joined forces to co-host the Greenfield Meetup in Singapore. The event became a hub of lively discussions, buzzing with ideas and opportunities for various businesses. NodeReal, driven by its vision, set its sights on developing an intuitive infrastructure suite, designed to facilitate the seamless adoption of Greenfield.
On April 11th, an exciting collaboration between NodeReal and BNB Chain was publicly unveiled, serving as a powerful testament to the unwavering dedication in empowering the community and unlocking the boundless potential of Greenfield. As a result, DCellar and GreenfieldScan, developed by NodeReal, were the first two dApps on the Greenfield Network.
DCellar: A user-friendly gateway to BNB Greenfield and Storage Providers
GreenfieldScan: An advanced blockchain explorer and analytical platform
They were meticulously designed to guarantee a seamless initial experience for customers embarking on their Greenfield journey. During the month of May, NodeReal has continuously delivered a series of feature upgrades to both dApps, aiming to enhance the user experience. Refining and optimizing these dApps will provide a user-friendly and intuitive environment, ensuring that users can navigate and explore Greenfield with ease.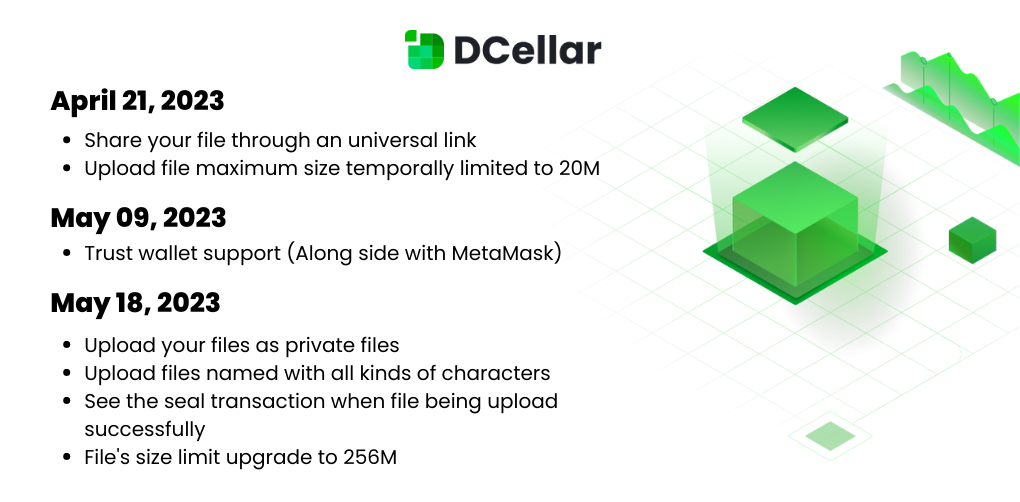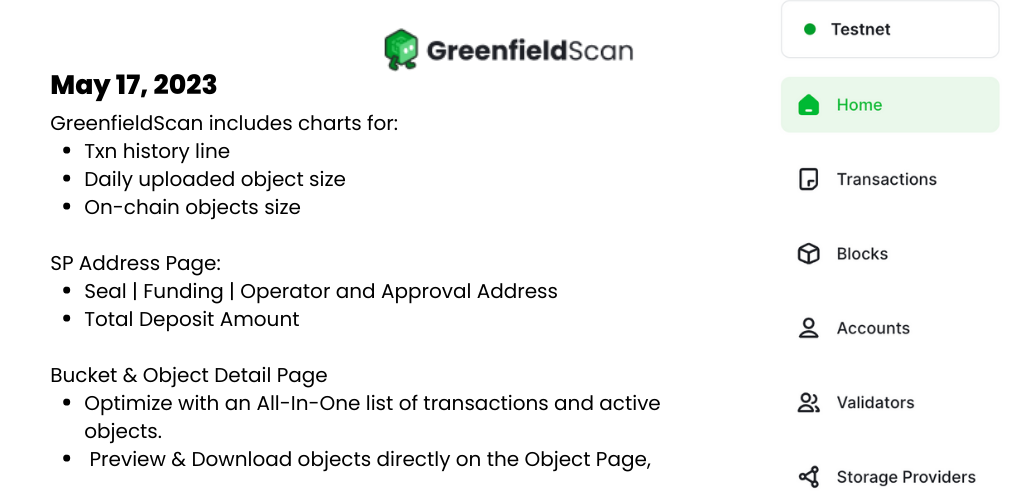 The Journey ahead for Dcellar and GreenfieldScan
Dcellar and GreenfieldScan share a common development focus that revolves around putting the customer at the center.
The drive to create an environment that is intuitive and user-friendly is shown in those upcoming features on Dcellar. By prioritizing user needs and feedback, Dcellar is dedicated to continuously improving its interface and functionality. These upcoming features are a testament to NodeReal's commitment to delivering a top-notch experience for every user, ensuring that engaging with Dcellar is a pleasure from start to finish.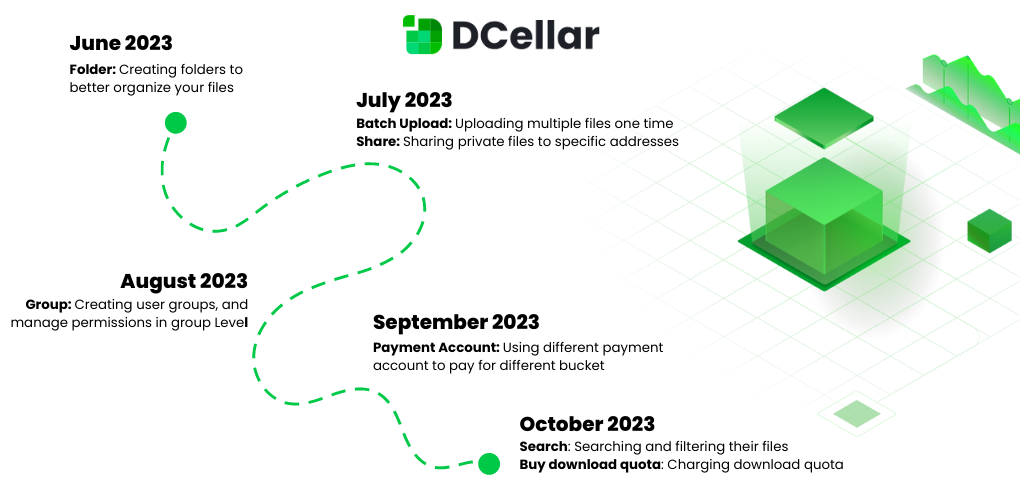 Once again, the GreenfieldScan roadmap reflects NodeReal's unwavering focus on delivering features that are specifically tailored to meet the evolving demands of the community. The roadmap showcases our commitment to enhancing the user experience, ensuring that GreenfieldScan remains a dynamic and user-centric platform. With a constant dedication to innovation and responsiveness, NodeReal continues to set a high standard for delivering features that resonate with the community and drive the forward progress of the Greenfield project.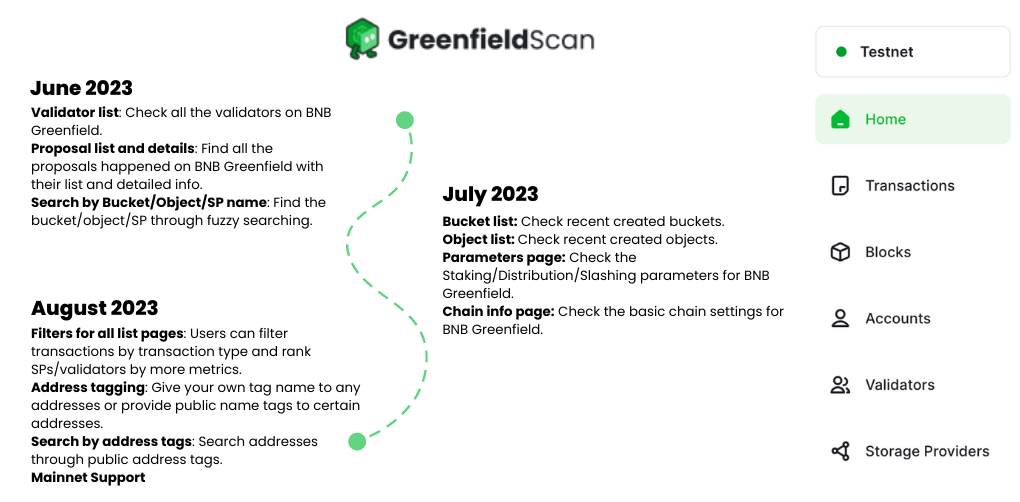 About NodeReal
NodeReal is a one-stop blockchain infrastructure and service provider that embraces the high-speed blockchain era and empowers developers by "Make your Web3 Real". We provide scalable, reliable, and efficient blockchain solutions for everyone, aiming to support the adoption, growth, and long-term success of the Web3 ecosystem.
Join Our Community
Join our community to learn more about NodeReal and stay up to date!