Hey there! It's time for another thrilling edition of Web3 Weekly Pulse, your one-stop destination for all things Web3. We know how fast-paced and mind-boggling the Web3 world can be, but fret not! Our awesome newsletter is here to guide you through this exciting journey with ease and excitement.
Each week, we handpick the juiciest updates on Web3 infrastructure, Industrial Trends, and Ecosystem updates. We're like your trusty sidekick, keeping you in the loop and ensuring you never miss a beat in the ever-evolving world of Web3.
So, whether you're sipping a warm cup of tea or indulging in a steaming cup of coffee, get ready to dive into this week's Web3 stories.

1️⃣ Toy manufacturer Mattel is launching the Hot Wheels NFT Garage x Fast & Furious collection on May 22, coinciding with the release of the latest Fast & Furious film. The NFTs, hosted on the Flow Blockchain, feature cars from the movie series and will be sold as limited edition packs for $20 each. This collaboration between Mattel and the Fast & Furious franchise combines iconic toy cars with blockchain technology, offering fans and collectors a digital ownership experience.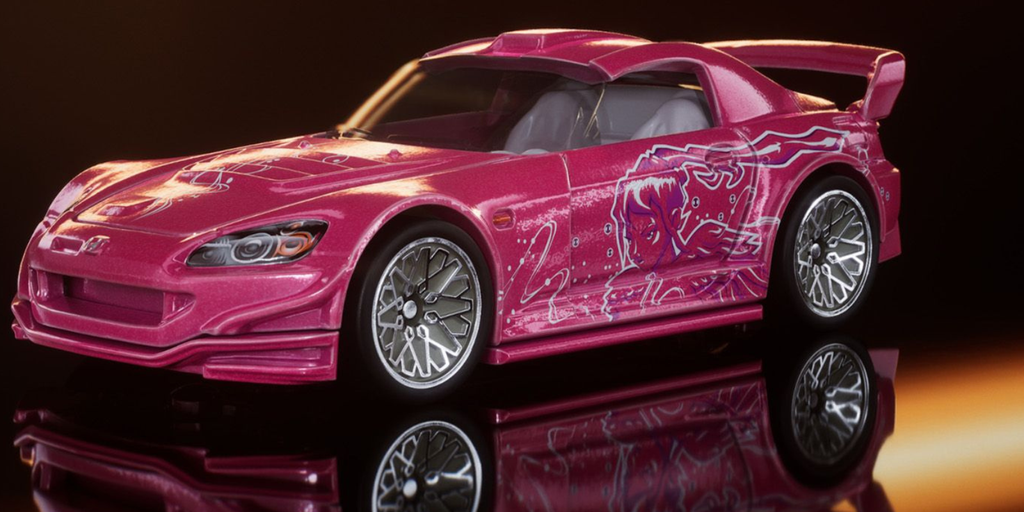 2️⃣ Apple has granted approval to the blockchain-based gaming platform Axie Infinity for its Origins Card game, allowing it to be downloaded through the Apple App Store in select regions. The game is now accessible on iOS devices in countries such as Argentina, Colombia, Peru, Mexico, Venezuela, Indonesia, Malaysia, and Vietnam. This move marks an important development for Axie Infinity, as it expands its user base and availability on a popular mobile platform. It's worth noting that Apple implemented a revenue-sharing policy in October 2022, which involves a 30% cut for app developers generating over $1 million in revenue and a 15% cut for those with lower earnings.
3️⃣ Sky Mavis, the parent company behind the popular play-to-earn NFT game Axie Infinity, has recently launched a new digital marketplace called Mavis Market. This platform is specifically designed for buying and selling non-fungible tokens (NFTs) on the company's native blockchain, the Ronin network. With the introduction of Mavis Market, users now have a dedicated space to engage in NFT transactions, expanding the possibilities for collectors and traders within the Axie Infinity ecosystem.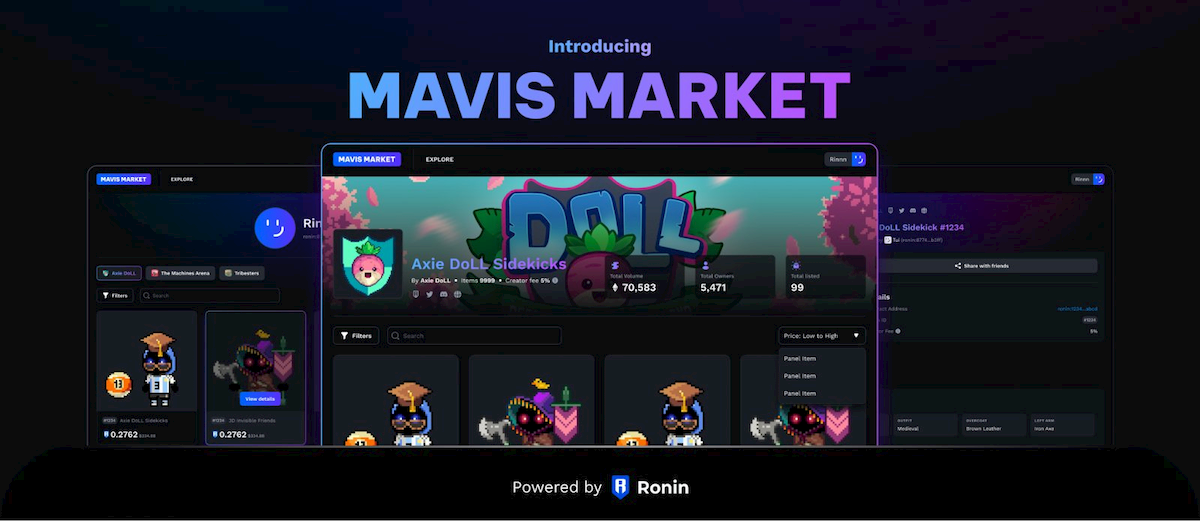 4️⃣ OpenAI's Sam Altman is reportedly close to securing $100 million in funding for his crypto project called Worldcoin. The start-up's ambitious goal is to establish a global identification system using iris scans, which would grant individuals access to a free global currency. This initiative seeks to address the challenge of financial inclusion by providing a means for individuals without traditional identification documents to participate in the global economy.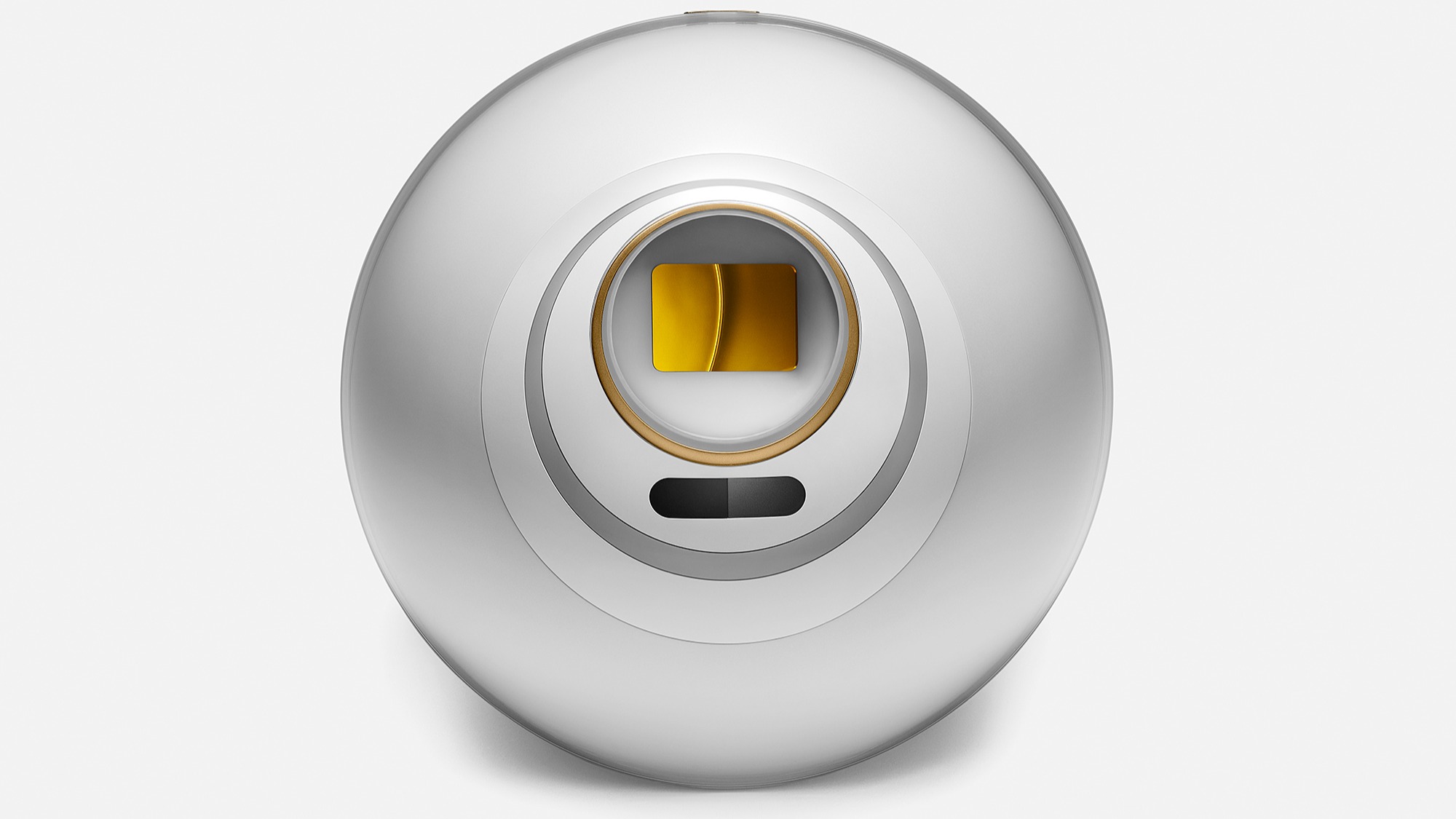 1️⃣  Vitalik Buterin, the co-founder of Ethereum, has recently published an insightful article titled "Don't overload Ethereum's consensus." In this piece, he emphasizes the importance of carefully considering the implementation of certain techniques within the Ethereum ecosystem. Vitalik argues that a specific subset of these techniques can introduce significant systemic risks and should therefore be discouraged and resisted.
2️⃣ The developers of Near Protocol, a Layer 1 blockchain, are teaming up with Wormhole Bridge to collaborate on the development of light client solutions for facilitating cross-chain transfers using Zero-Knowledge (ZK) proofs. This partnership aims to enhance the capabilities of Near Protocol by integrating with the Wormhole bridge to enable seamless cross-chain transfers of assets.
3️⃣ Lido Finance, the leading liquid staking protocol on the Ethereum network, has successfully completed the upgrade to its version 2 (v2). This significant upgrade introduces a new feature that enables users to withdraw their staked ether from the platform at a 1:1 ratio. This enhancement provides greater flexibility and liquidity for users participating in staking activities on Lido Finance.
4️⃣ Three contributors from Uniswap, a prominent decentralized exchange protocol, have initiated discussions regarding a potential launch on Base, the Layer 2 blockchain platform backed by Coinbase. The proposal was put forward by three esteemed Uniswap contributory groups: she256, Michigan Blockchain, and GFX Labs. This move signifies the interest and exploration within the Uniswap community to leverage the capabilities of Layer 2 solutions, such as Base, to enhance scalability and improve transaction efficiency.

Ethereum
Justin Drake, an Ethereum researcher, unveiled the continuation proposal of EIP-1559, known as MEV Burn. - link
Polygon
Polygon announced the release of Polygon Supernets' latest test version, v0.9 - link
Solana
Solana officially launch the Private Solana Programs (PSP) which is the first ever zkLayer namely Light V3 enabling private program execution directly on Solana - link
Optimism
The official date of OP Mainnet's upgrade to Bedrock has been set: June 6, 2023 at 16:00 UTC. The upgrade will require 2-4 hours of downtime for OP Mainnet. - link
Arbitrum
Chainlink VRF went live on Arbitrum One - link
Sui
Sui ecosystem is excited to welcome PythNetwork - a first-party oracle network - link
---
About NodeReal
NodeReal is a one-stop blockchain infrastructure and service provider that embraces the high-speed blockchain era and empowers developers by "Make your Web3 Real". We provide scalable, reliable, and efficient blockchain solutions for everyone, aiming to support the adoption, growth, and long-term success of the Web3 ecosystem.
Join Our Community
Join our community to learn more about NodeReal and stay up to date!