Hey there, Web3 enthusiasts! Welcome back to another edition of Web3 Weekly Pulse! We're so excited to have you here as we explore the fascinating world of Web3. So grab your favorite cozy spot, whether it's your couch or a comfy chair, and get ready for a dose of Web3 goodness!
Let's dive right into this week's edition of Web3 Weekly Pulse. We'll be uncovering the latest trends, exciting infrastructure developments, and all the thrilling updates happening in your favorite Web3 ecosystem.

1️⃣  The Hong Kong government has established a task force chaired by Financial Secretary Paul Chan to promote Web3 development. The task force includes 15 non-official members from relevant sectors, along with key government officials and financial regulators. With an allocation of HK$50 million ($6.4 million) announced in February, the government aims to support the growth of the Web3 ecosystem. This task force will coordinate efforts, foster collaboration, and formulate strategies to leverage Web3 technology in Hong Kong's digital landscape, enhancing innovation and competitiveness.
2️⃣ Mastercard has introduced the Multi Token Network (MTN), a suite of fundamental capabilities aimed at enhancing the security, scalability, and interoperability of transactions within digital asset and blockchain ecosystems. The launch of MTN will facilitate more efficient payment and commerce applications. By leveraging these foundational features, Mastercard aims to address the challenges associated with digital assets and blockchain technology, providing a robust infrastructure for seamless and secure transactions.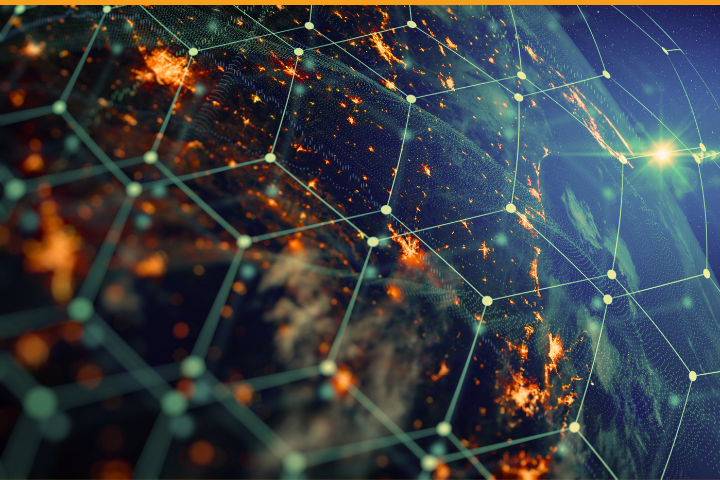 3️⃣ Polygon Labs has announced the appointment of Marc Boiron as the Chief Executive Officer (CEO), a newly created role within the company. Boiron, who previously served as the Chief Legal Officer, joined Polygon Labs in August last year from dYdX, a prominent DeFi protocol. With his extensive experience and contributions to the company, Boiron is considered the ideal candidate for the CEO position. Throughout his tenure, he has played a pivotal role in shaping Polygon Labs' strategy and demonstrating effective leadership in managing multiple departments.

1️⃣ The Uniswap Foundation has disclosed a preliminary timeline for the release of Uniswap's version 4 (v4) protocol. The launch schedule is contingent upon the successful execution of Ethereum's Cancun upgrade, which is anticipated to take place by the end of September. Following the upgrade, a comprehensive audit process will be conducted before the release of Uniswap v4. This timeline emphasizes the Foundation's commitment to ensuring a secure and reliable protocol deployment, prioritizing thorough testing and validation to safeguard user assets and maintain the platform's integrity.
2️⃣ SSV.Network, a staking infrastructure provider, has outlined its mainnet launch roadmap, encompassing four distinct phases: pre-launch, limited launch, launch, and permissionless launch. The roadmap sets the commencement of the initial phase for the early second quarter of 2023, indicating the network's progressive development. As the roadmap unfolds, subsequent phases will be executed, culminating in a fully permissionless release by the fourth quarter of 2023. This structured approach reflects SSV.Network's commitment to ensuring a methodical and secure deployment, allowing for gradual testing and refinement before reaching a fully open and decentralized state.
3️⃣ MakerDAO, a prominent lending protocol, has revealed its plans to broaden the scope of its Spark Protocol to encompass multiple blockchain networks. This expansion is aimed at extending the protocol's support beyond its existing domain. To facilitate the deployment of Spark Protocol on specific blockchain networks, MakerDAO has outlined a comprehensive set of steps and procedures. The protocol, which centers around lending activities with DAI as the primary cryptocurrency asset, was initially introduced by MakerDAO in May. By expanding its compatibility to various chains, MakerDAO aims to enhance accessibility and provide a wider range of lending opportunities within the decentralized finance (DeFi) ecosystem.

Ethereum
Etherscan added automatic ENS search to its search bar -link
Polygon
Polygon introduced Inborg Upgrade for the Polygon PoS Network: State Sync With Indore - link
BNB Chain
AvengerDAO publishes a list of risk projects and addresses on DappBay Red Alarm - link
Arbitrum
Arbitrum One has recently hit 9 million unique addresses - link
Sui
Sui launches Red Bull Racing validator - link
---
About NodeReal
NodeReal is a one-stop blockchain infrastructure and service provider that embraces the high-speed blockchain era and empowers developers by "Make your Web3 Real". We provide scalable, reliable, and efficient blockchain solutions for everyone, aiming to support the adoption, growth, and long-term success of the Web3 ecosystem.
Join Our Community
Join our community to learn more about NodeReal and stay up to date!