Welcome back, Web3 enthusiasts! It's time for another exciting edition of Web3 Weekly Pulse, where we dive into the captivating world of Web3 and uncover all the thrilling updates.
So, get comfy in your favorite spot, grab your go-to beverage, and embark on a journey filled with the latest buzz in the Web3 realm. From recent industry trends to remarkable infrastructure highlights and ecosystem updates, we've got it all covered just for you.
Without any more delay, let's jump right into this week's edition of Web3 Weekly Pulse. Get ready for a thrilling ride packed with knowledge and discovery!

1️⃣ Sony has made a significant move by announcing its investment in the development of a global infrastructure to facilitate the growth of Web3. This endeavor involves a collaboration between Sony Network Communications, a subsidiary of Sony, and Startale Labs, a Japanese Web3 infrastructure technology company. The partnership includes a substantial investment of $3.5 million, aimed at establishing a solid foundation for the widespread adoption of Web3. With this strategic move, Sony is positioning itself to play a pivotal role in shaping the future of Web3 and capitalizing on its potential for transformative innovation.
2️⃣ Ubisoft recently unveiled a teaser for their upcoming blockchain game, Champions Tactics, built on the Oasys_Games blockchain. This move highlights Ubisoft's venture into blockchain-based gaming, aiming to introduce innovative gameplay mechanics and explore decentralized ownership and in-game economies. The teaser provides a glimpse of what players can expect from Champions Tactics, showcasing Ubisoft's embrace of emerging technologies and the transformative potential of blockchain in the gaming industry.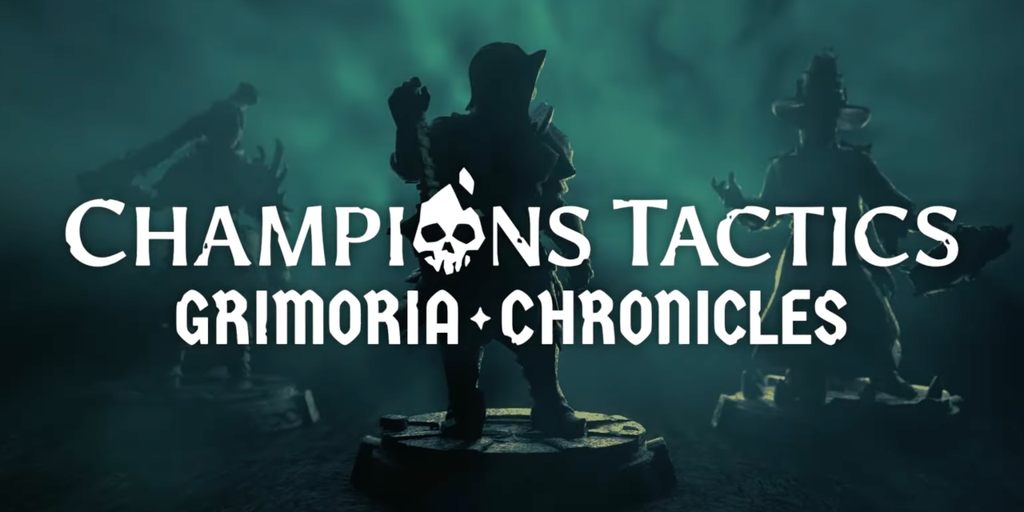 3️⃣ Warner Music Group (WMG) has partnered with Polygon Labs to establish a music accelerator program focused on facilitating the integration of blockchain music projects and decentralized applications (dapps) on the Polygon network. This collaborative initiative reflects WMG's commitment to exploring the potential of blockchain technology in the music industry and nurturing the development of innovative solutions. By leveraging Polygon's network capabilities, the program aims to foster the growth of the next generation of blockchain music projects and dapps, paving the way for enhanced transparency, rights management, and new monetization models in the music ecosystem.
4️⃣ Worldcoin's World ID registration has begun in Germany, and the "Sign in with Worldcoin" tool has been integrated with Auth0 by Okta, a major authentication platform. This marks Worldcoin's significant implementation of the feature, allowing users to access multiple applications with one set of credentials, similar to social single sign-ons. The integration streamlines user authentication and demonstrates Worldcoin's commitment to simplifying access across platforms.

1️⃣ PancakeSwap, a decentralized exchange (DEX), is set to launch on the Polygon zkEVM network as part of its strategic efforts to increase user adoption and generate protocol revenues. By deploying on the Polygon zkEVM network, PancakeSwap aims to offer users lower fees and faster transaction speeds, enhancing the overall user experience on the network. This move aligns with PancakeSwap's goal to expand its user base and provide a more efficient trading environment for its community.
2️⃣  The Ethereum Name Service (ENS), which operates as a decentralized domain name system on the Ethereum blockchain, has announced its plans to introduce Layer 2 interoperability for ENS domains. This development aims to enable Layer 2 solutions to seamlessly interact with ENS domains, enhancing the accessibility and usability of domain name registrations and transactions. By expanding the capabilities of ENS through Layer 2 interoperability, the team behind the project seeks to attract a wider user base and facilitate a more inclusive experience for users in the domain name ecosystem.
3️⃣ zkSync, a Layer 2 scaling solution for Ethereum, has revealed their plans to enhance the configuration and deployment process of ZK Stack instances in the near future. These modifications aim to streamline the setup and enable one-click deployment of ZK Stack, an open-source code based on Era. ZK Stack serves as a modular framework for constructing independent Zero-Knowledge (ZK) chains. By simplifying the configuration and deployment process, zkSync aims to improve the accessibility and usability of ZK Stack, empowering developers to easily build sovereign ZK chains.

Ethereum
Ethereum Foundation announces Academic Grants for 2023 - link
Polygon
Polygon proposes an architecture for 'Polygon 2.0,' including an aggregator bridge - link
BNB Chain
Checking brand-new projects launching on BNB Chain this week - link
Arbitrum
Arbitrum Orbit DevNet tools attracted approximately 77 Arbitrum Orbit DevNet chains on Arbitrum Goerli since its launch. - link
Optimism
O1_labs submitted a proposal to integrate Kimchi, their zero-knowledge proof system, into the OP Stack. - link
Avalanche
Avalanche On-chain Activity doubles in 2023 - link
Sui
Sui now boasts an impressive 898K total active addresses out of a total of 1.22M addresses - link
---
About NodeReal
NodeReal is a one-stop blockchain infrastructure and service provider that embraces the high-speed blockchain era and empowers developers by "Make your Web3 Real". We provide scalable, reliable, and efficient blockchain solutions for everyone, aiming to support the adoption, growth, and long-term success of the Web3 ecosystem.
Join Our Community
Join our community to learn more about NodeReal and stay up to date!