🌟 Hey there, Web3 explorers! 🌟
Welcome to another thrilling edition of Web3 Weekly Pulse! We're beyond excited to have you join us on this incredible journey into the captivating world of Web3 wonders! 🚀
Get ready for a whirlwind of the latest trends, mind-boggling infrastructure updates, and a galaxy of fantastic events happening in this dynamic ecosystem! 🌌😍
Whether you're sipping your favorite drink or cozied up in a comfy spot, gear up for an adventure-packed ride, because we're diving right in! 🎉🚀

1️⃣ Adidas, a prominent figure in sportswear and lifestyle, has initiated collaborations with artists, focusing on NFT releases and other product ventures. This strategic partnership is set to commence during Korea Blockchain Week, marking a significant move in the intersection of fashion, art, and blockchain technology.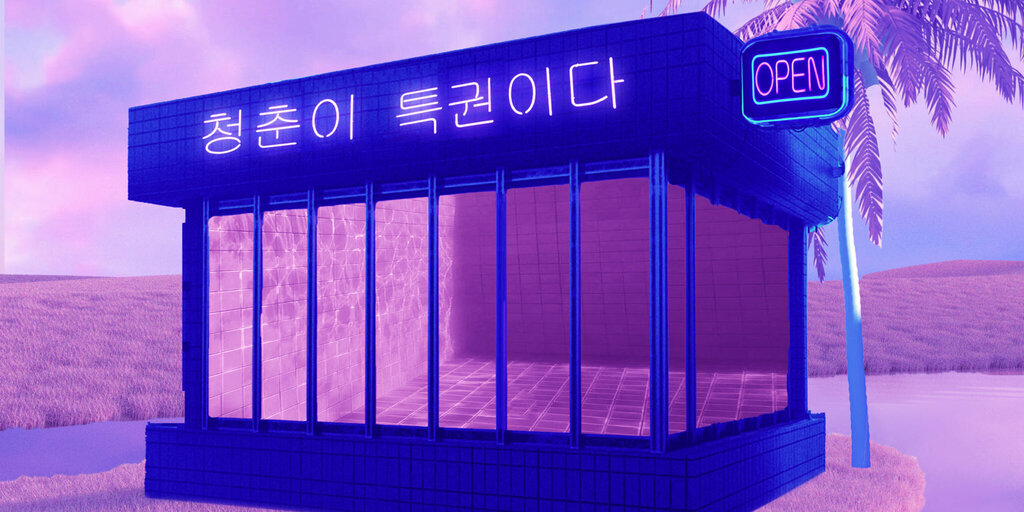 2️⃣ Lufthansa, a major airline conglomerate in Europe, has introduced its nonfungible token (NFT) loyalty initiative on the Polygon Network. This innovative program enables travelers to transform their flights into NFTs, granting access to various rewards, including mileage points and vouchers for business lounges. This strategic move showcases the integration of blockchain technology into the aviation industry, creating new avenues for passenger engagement and loyalty.
3️⃣ Nexo, a decentralized lending platform based in Bulgaria, has introduced a novel cryptocurrency-enabled debit and credit Mastercard tailored for residents within the European Economic Area (EEA). This strategic move signifies the integration of blockchain technology with traditional financial services, offering EEA citizens convenient access to their cryptocurrency assets for everyday transactions. The introduction of such a payment solution further highlights the ongoing efforts to bridge the gap between the crypto space and mainstream financial systems, potentially fostering broader adoption of digital assets.

1️⃣ Polygon, a prominent blockchain platform, has introduced a groundbreaking 'Chain Development Kit' specifically designed for networks empowered by Zero-Knowledge (ZK) technology on the Ethereum ecosystem. This innovative toolkit grants developers the capability to construct personalized blockchain networks, which can seamlessly interconnect through a ZK-based bridge, effectively creating a unified "Value Layer." This strategic move showcases Polygon's commitment to fostering the expansion of the blockchain landscape by providing developers with the tools to craft intricate and interconnected blockchain solutions.
2️⃣ Offchain Labs, a notable player in the blockchain development arena, has unveiled an innovative tool known as Arbitrum Stylus. This cutting-edge tool is engineered to facilitate smart contract development across various programming languages, including Rust, C, and C++, on Arbitrum's Layer 2 network. This expansion supplements the already established use of the Solidity programming language. By introducing this capability, Offchain Labs is demonstrating a commitment to enhancing the accessibility and versatility of smart contract development within the blockchain realm.
3️⃣ PancakeSwap, a prominent player in the decentralized exchange landscape and currently positioned as the second-largest, has taken a strategic step by launching on Base, an Ethereum layer 2 scaling network incubated by Coinbase. This move reflects PancakeSwap's commitment to expanding its presence across multiple blockchain networks. With this integration, PancakeSwap extends its accessibility to a total of eight blockchain networks.

Ethereum
Ethereum's Sepolia testnet has been used by Swift for tokenization experiments.- link
BNB Chain
BNBChain featured the latest onboarding projects. - link
Avalanche
Avalanche Labs partners with The Block on Tokenization of Off-Chain Assets (OCA) Report. - link
Optimism
Optimism partnered with Circle to bring native $USDC to OP Mainnet. -link
Arbitrum
The Arbitrum Sepolia testnet is now live, making onchain testing more accessible for developers. - link
Sui
Sui reached 5M Active Accounts from 3M in just 14 days - link
---
About NodeReal
NodeReal is a one-stop blockchain infrastructure and service provider that embraces the high-speed blockchain era and empowers developers by "Make your Web3 Real". We provide scalable, reliable, and efficient blockchain solutions for everyone, aiming to support the adoption, growth, and long-term success of the Web3 ecosystem.
Join Our Community
Join our community to learn more about NodeReal and stay up to date!