🌟 Hey there, Web3 enthusiasts! 🌟
Welcome back to another electrifying episode of Web3 Weekly Pulse! We're super excited to have you with us as we journey into the mesmerizing realm of Web3 magic! 🚀
Hold on tight for a whirlwind of the coolest trends, mind-blowing infrastructure updates, and a galaxy of awesome events happening in this vibrant ecosystem! 🌌😍
Whether you're chilling with your favorite beverage or snuggled up in your cozy corner, get ready for an adventure-packed ride because we're diving right in! 🎉🚀

1️⃣ Polygon Labs has entered into a strategic collaboration with SK Telecom, a leading mobile carrier in Korea. This partnership aims to cultivate and nurture a robust web3 ecosystem, while simultaneously focusing on the identification and support of promising startups deserving of incubation. This venture underscores the concerted effort to foster innovation and growth within the Web3 space, reflecting the ongoing evolution of the blockchain landscape.
2️⃣ Leading crypto security firm, Ledger, has unveiled a significant integration that enables customers in the United States to purchase prominent cryptocurrencies such as bitcoin, ether, and litecoin through their PayPal accounts. This strategic move represents a notable development in the cryptocurrency ecosystem, as it provides a convenient avenue for U.S. customers to access and invest in digital assets through a widely used online payment platform like PayPal. This integration reflects the growing synergy between the blockchain and fintech sectors, addressing the evolving needs of users in the realm of digital finance.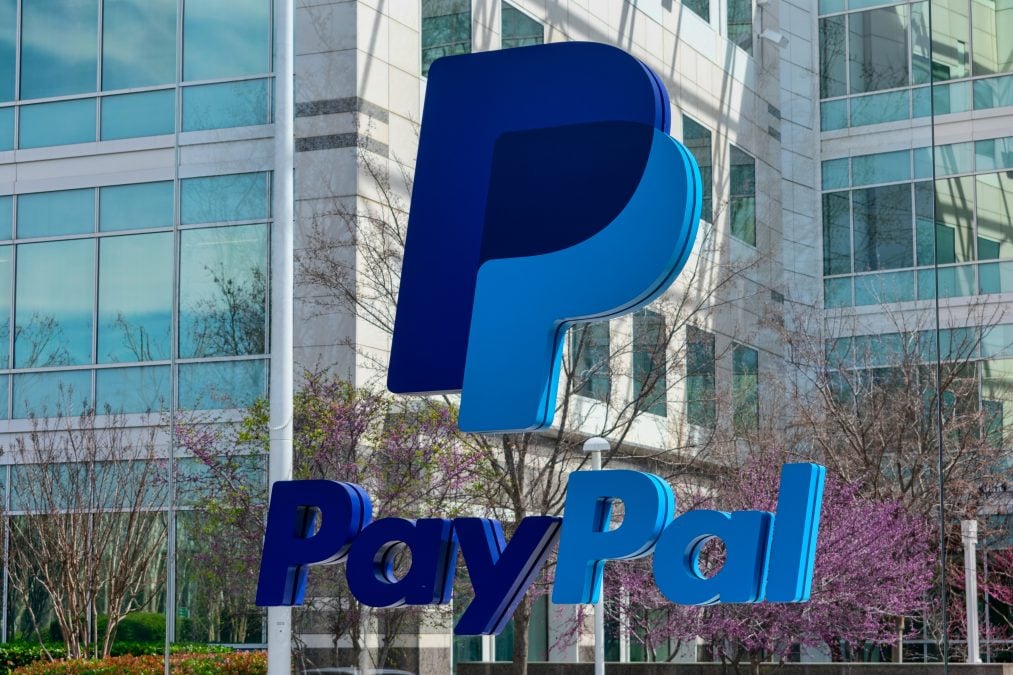 3️⃣ Immutable, a prominent Web3 gaming platform, has embarked on the public testing phase of its Immutable zkEVM, in partnership with Polygon Labs. This strategic collaboration aims to provide game developers with a powerful toolset that offers several advantages. Notably, Immutable's zkEVM is poised to significantly reduce development costs for game creators. Moreover, it will leverage the robust security and established network effects inherent to the Ethereum ecosystem. This move showcases the ongoing efforts within the Web3 gaming space to optimize game development processes, enhance security measures, and capitalize on the strengths of blockchain technology.

1️⃣ In a notable development, Base, a recently launched cross-chain bridge, has swiftly surpassed the widely recognized Ethereum Layer 2 networks, namely Arbitrum and Optimism, in terms of its average daily transaction count. This achievement occurred just one week after the platform's public launch. This accomplishment underscores the growing significance of Base as a cross-chain solution and highlights its ability to attract a substantial number of daily transactions within a short span. This shift in transaction volume distribution showcases the dynamic nature of the Layer 2 landscape within the Ethereum ecosystem and reflects the competitive potential of new entrants such as Base.
2️⃣ Shiba Inu launched its Shibarium mainnet on August 16, following extensive testing with millions of users and the creation of 21 million wallets. Serving as an Ethereum layer-2 scaling solution, Shibarium aims to enhance scalability and efficiency. Shibarium's unique proof-of-participation (PoP) consensus mechanism selects validators based on their cryptocurrency holdings. This approach aligns authority with investment, aiming to achieve a fairer distribution of decision-making power.
3️⃣ Consensys, a prominent web3 software technology company, has officially concluded the public launch of its Layer 2 blockchain solution, Linea. This achievement comes subsequent to the Linea mainnet's activation during the EthCC event in Paris. Within the initial month of Linea's mainnet initiation, the L2 blockchain exhibited remarkable on-chain engagement, recording more than 2.7 million transactions and bridging tokens worth $26 million. This rapid adoption positions Linea as the fastest-growing zkEVM (zero-knowledge rollup with Ethereum Virtual Machine compatibility), indicating its potential to address scalability challenges within the blockchain ecosystem.

Ethereum
Ethereum's EIP4788 (beacon block root in EVM) contract to be deployed with a regular transaction. - link
BNB Chain
BNB Chain shared its latest Projects from 11th August to 18th August. - link
Optimism
Optimism will be participating in Base's Onchain Summer. - link
Arbitrum
Arbitrum compiled a thread on the latest proposals on Arbitrum DAO - link
Aptos
Aptos entered a strategic partnership with Intella X, a Web3 Gaming platform. - link
Sui
Sui reached a new milestone with 600K+ daily active accounts. - link
---
About NodeReal
NodeReal is a one-stop blockchain infrastructure and service provider that embraces the high-speed blockchain era and empowers developers by "Make your Web3 Real". We provide scalable, reliable, and efficient blockchain solutions for everyone, aiming to support the adoption, growth, and long-term success of the Web3 ecosystem.
Join Our Community
Join our community to learn more about NodeReal and stay up to date!