On the journey to make your Web3 real, NodeReal not just focuses on supercharging Layer 1 networks including Ethereum, BNB Chain, and Aptos, we also aim to support scaling solutions (Layer 2 networks) as much as possible. First Polygon PoS, Now Optimism.

Quick question for Web3 developers, what kind of nodes are you using to build and scale your dApps? Public, private, or self-hosted?

Recently Optimism gave a kind reminder to its ecosystem projects, that utilizing the free public RPC endpoint might not be the best way as the rate limit will be incrementally decreased over the coming months, starting from Sept.7th.  Yes, developers need to carefully select the best API  service from three key metrics: Performance, Stability & Scalability. Today, we are pleased to announce that NodeReal MegaNode supports Optimism, providing the fastest, most scalable, and stable API service on the market.
What is Optimism
Optimism is a Layer 2 Optimistic Rollup network designed to utilize the strong security guarantees of Ethereum while reducing its cost and latency. You can consider Optimism as Ethereum, but low-cost, lightning-fast, and scaled. Optimism is built according to a robust design philosophy that stands on four main pillars: simplicity, pragmatism, sustainability, and optimism.

As Optimism is in complete alignment with the Ethereum virtual machine, you can reuse your existing code for Ethereum on the Layer2 chain to have much better performance and lower cost. Benefits of using Optimism include a snappy, instant user experience, with things like near-real-time Uniswap price updates.

Fast transaction processing time
Low fees
Ethereum Equivalent Design

Optimism is one of the most popular layer2 solutions for the Ethereum ecosystem, especially when the main chain of Ethereum is becoming extremely congested. Optimism provides a fast, EVM equivalent, and affordable solution for Web3web3 builders.

Synthetix and Uniswap are running on the Optimism chain and have a large user base. Optimism is a great extension to the Ethereum ecosystem, therefore, as a one-stop infrastructure service provider, NodeReal will collaborate closely with the Optimism community to integrate our flagship product Meganode with Optimism to provide fastest API service.

Fastest API Service through MegaNode

Our flagship node service product Meganode targets to provide the fastest, most reliable, and scalable API service for Web3 builders. MegaNode is a platform Web3 builders can start building directly without worrying about building and maintaining the expensive and complex node services. MegaNode keeps synchronizing with Optimism, and developers can start querying data and making transactions with MegaNode APIs.

Different from traditional node services, MegaNode is a set of micro-nodes that provide scalable and high-performance node service for multi chains.
MegaNode provides the standard APIs of EVM-compatible chains.
MegaNode will enhanced APIs to encapsulate our deep knowledge of Web3 development best practices and use cases.
Developers can start using Optimism by an App that can be created by just a few clicks on MegaNode Portal.

Build your Optimism dApp with MegaNode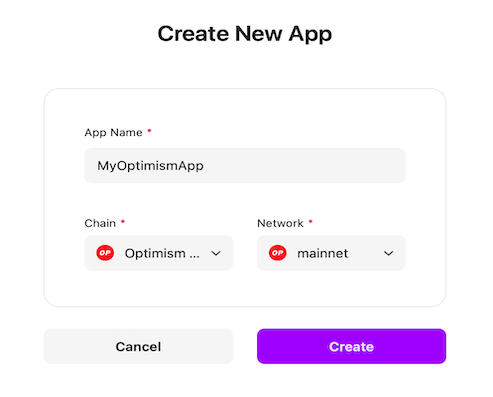 Creating and building the first Optimism app with MegaNode is simple. To get started, all you have to do is login to your MegaNode account, and click "Create new App". MegaNode supports Optimism mainnet at this moment, and soon we will support its testnet.

After creating a MegaNode app for Optimism, you will find the API key in your app page. You can now start to send requests via this API endpoint, and retrieve data on the Optimism.
Besides, as a high-performance blockchain RPC service provider, you can easily use MegaNode API to increase the transaction speed on your MetaMask for Optimism and other chains. Follow the steps described in our adding NodeReal RPC to Metamask tutorial.
Try RPC API in MegaNode Composer

MegaNode has supported almost the same APIs as Ethereum on Optimism, with 3 more methods:
You can use Composer to test the RPC methods on MegaNode Composer.

Start your journey today, and sign up for MegaNode service. And also keep tuned for our upcoming features on Optimism.

Celebrate 1 Year of NodeReal with Special Promotion
NodeReal turns 1 year soon! We'd love to take this opportunity to thank all of you who have supported us along the way. Here's the celebration filled with 2 month of product promotion, in-person meetups, giveaways, and more! Read more HERE.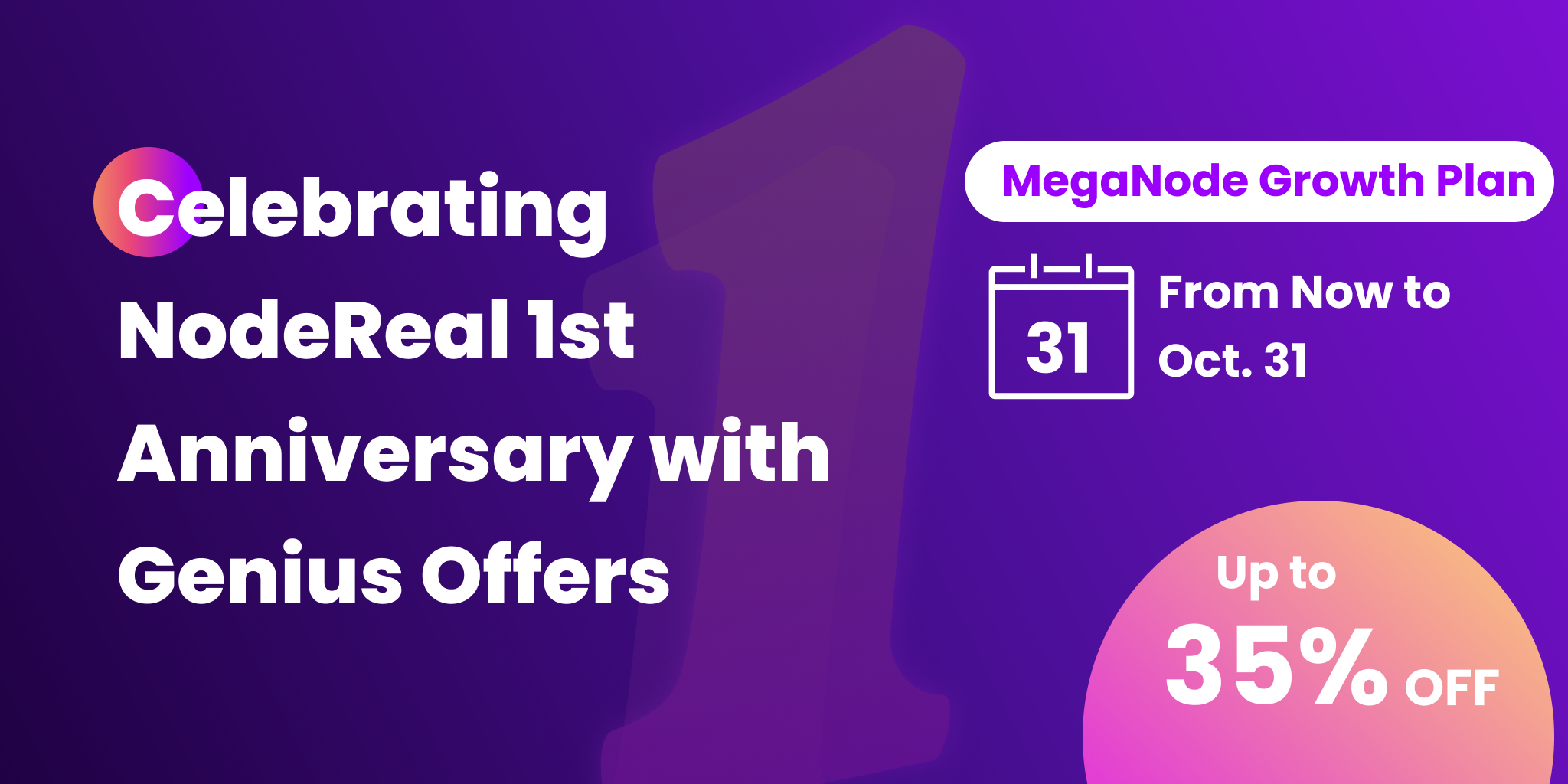 About NodeReal
NodeReal is a one-stop blockchain infrastructure and service provider that embraces the high-speed blockchain era and empowers developers by "Make your Web3 Real". We provide scalable, reliable, and efficient blockchain solutions for everyone, aiming to support the adoption, growth, and long-term success of the Web3 ecosystem.
Join Our Community
Join our community to learn more about NodeReal and stay up to date!