Hey there, Web3 warriors! 🌟 September is here, and it is an extra special month for all of us here at NodeReal! 🎉 Why, you ask? Because we're celebrating our Two-Year journey in the Web3 space.  🚀
These past two years have been a rollercoaster ride, filled with exciting highs and some challenging moments. Yet, we've come out stronger and more determined than ever to Make Your Web3 Real.
As we take a trip down memory lane, we can't help but cherish all the special moments and milestones we've achieved along the way. And none of this would have been possible without all of you, our amazing Devs and Web3 enthusiasts! Your trust in NodeReal's products and services is what fuels our passion for innovation and excellence.
So, we're cooking something extra special to celebrate with you all! 🎁 Keep an eye out for a Special Discount coming your way at the end of this blog. Spread the love and invite your fellow Web3 friends to leverage our best-in-class infrastructure services.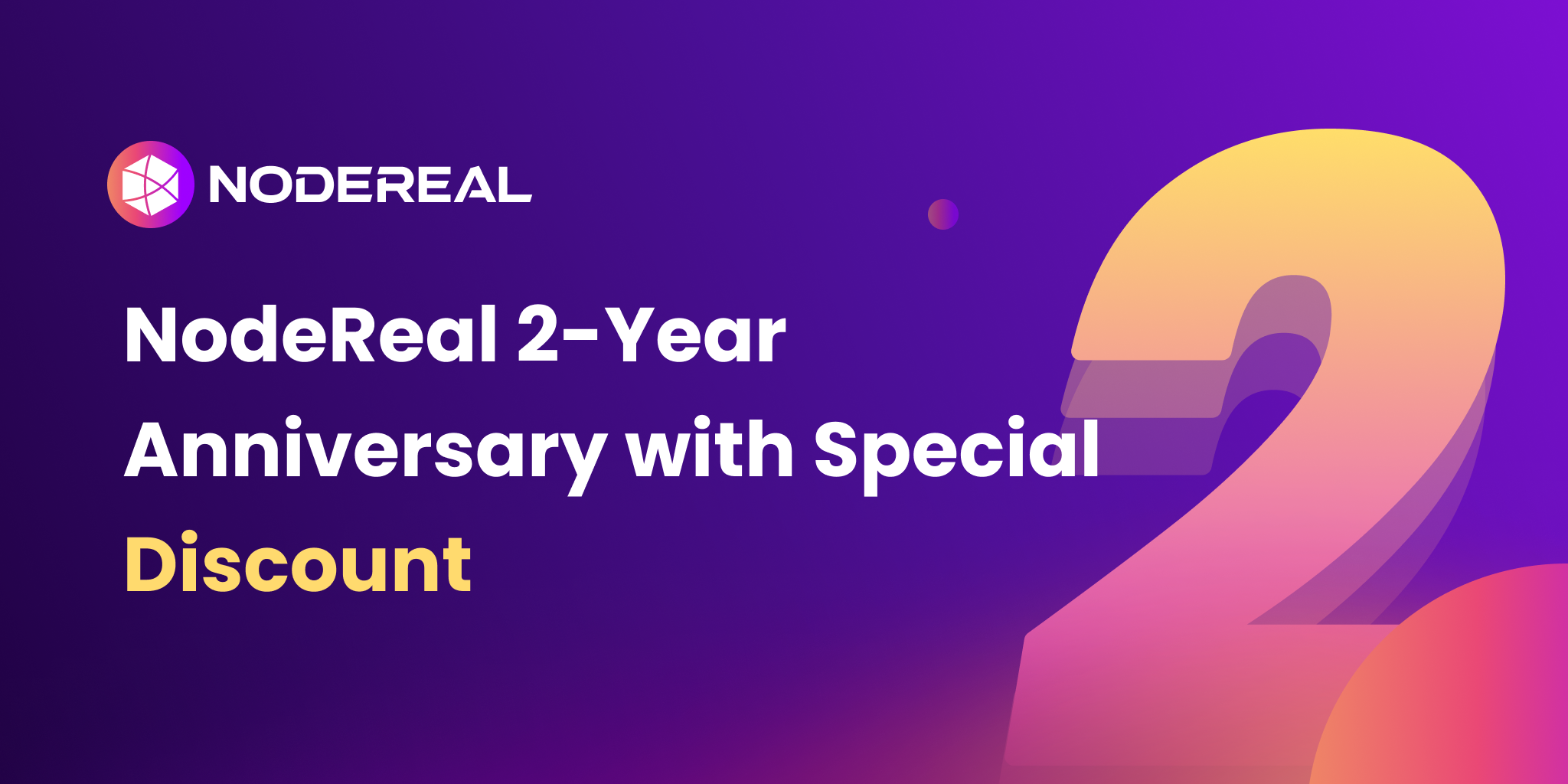 Thank you for being a part of our journey, and here's to many more years of making Web3's dreams a reality for all! - NodeReal Team.
Products & Services
Blockchain API:
From humble beginnings as RPC services on BNB Chain and Ethereum, we've now become a true powerhouse of blockchain infrastructure! We're beyond proud to introduce our cutting-edge API marketplace, where the magic happens with Enhanced Blockchain APIs! Our vision is simple yet ambitious: to create a quintessential platform for all Web3 developers and enthusiasts out there. We want to make your development journey smooth and exciting while fostering collaboration efforts that drive innovation! 🤝
With more than 50 API packages spread across 11 use cases (think RPC, Debug, DeFi, NFT, and many more), you'll find everything you need right at your fingertips! On top of that, we support over 23 Chains, including various EVM Layer 1 and Layer 2 networks, as well as the Move-based networks like Aptos and Sui. Moreover, NodeReal has proudly supported opBNB since day 1, starting from testnet to mainnet with MegaNode and opBNBScan - a comprehensive opBNB Explorer.
The latest additions to the already robust suite of Blockchain API are the zkSync and Base network, cementing our API Marketplace as the one-stop platform for all your API needs.
So whether you're a seasoned developer or just starting in the Web3 world, NodeReal empowers you with top-notch tools and resources. 🌌✨
Blockchain as a Service
In the dynamic landscape of Web3, scalability, and technical expertise are critical factors that can determine the success of various projects. NodeReal recognizes these challenges and has responded with a comprehensive suite of products and services designed to address the unique needs of different industries.
Our offerings include application chain and Layer 2 (Optimistic and ZK Knowledge Rollups) solutions, empowering enterprises, financial services, entertainment companies, and creators to realize their Web3 goals. Whether you are a large-scale enterprise seeking to revolutionize your operations or a creative individual looking to reshape the economy, NodeReal has a bespoke and tailored blockchain solution for you.
FNCY Game Chain is a part of Netmarble, South Korea's largest mobile gaming company. In order to bring Entertainment to the Metaverse, they have successfully leveraged NodeReal's Semita Application Chain, effectively addressing two major pain points of "Scalability" and "Sovereignty".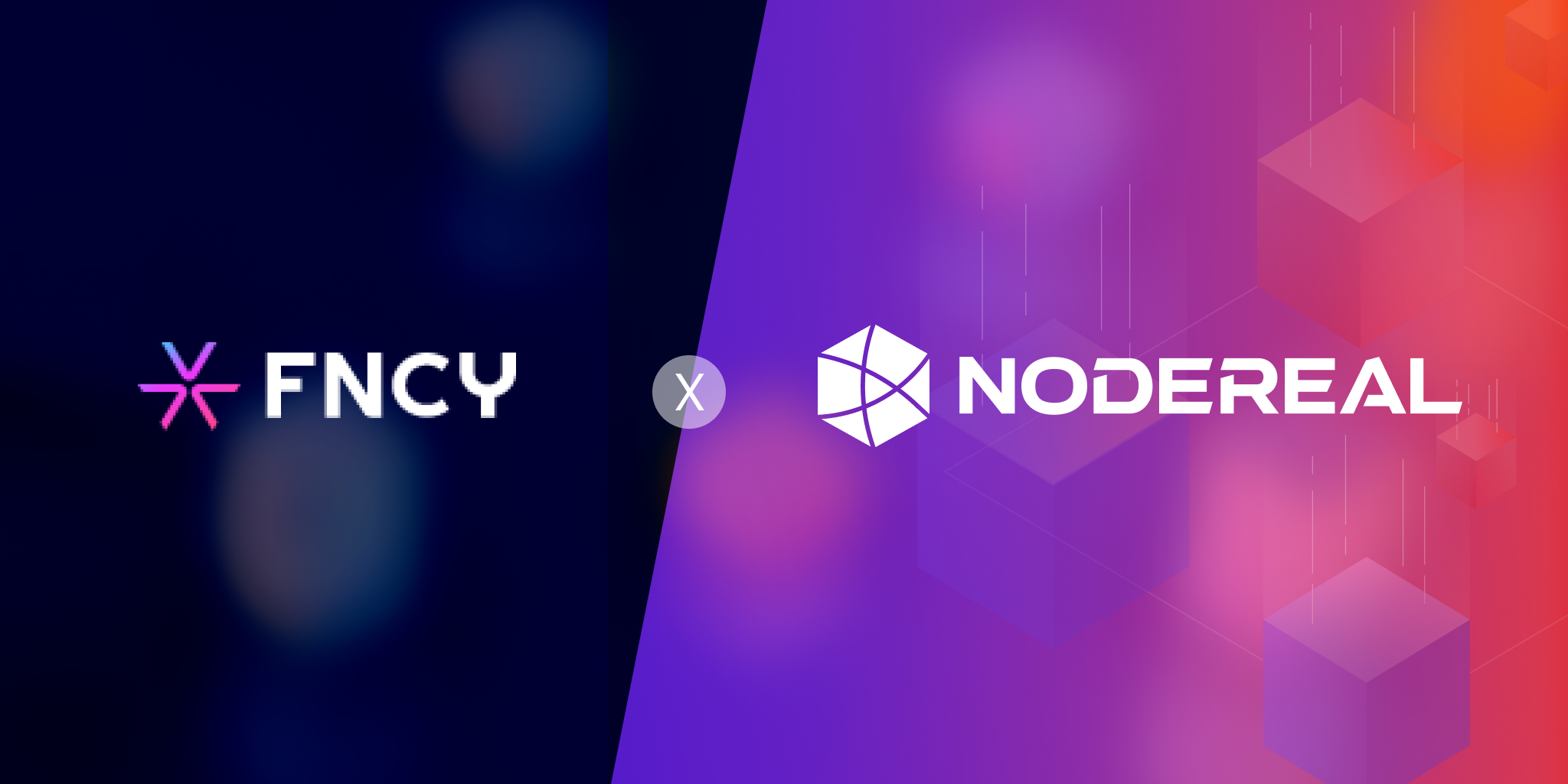 Combo, previously CoCos-BCX, is a leading provider of scaling solutions for developing Web3 games. They also tapped into Semita's solution to build the first-ever Game Optimistic Rollup on BNBChain.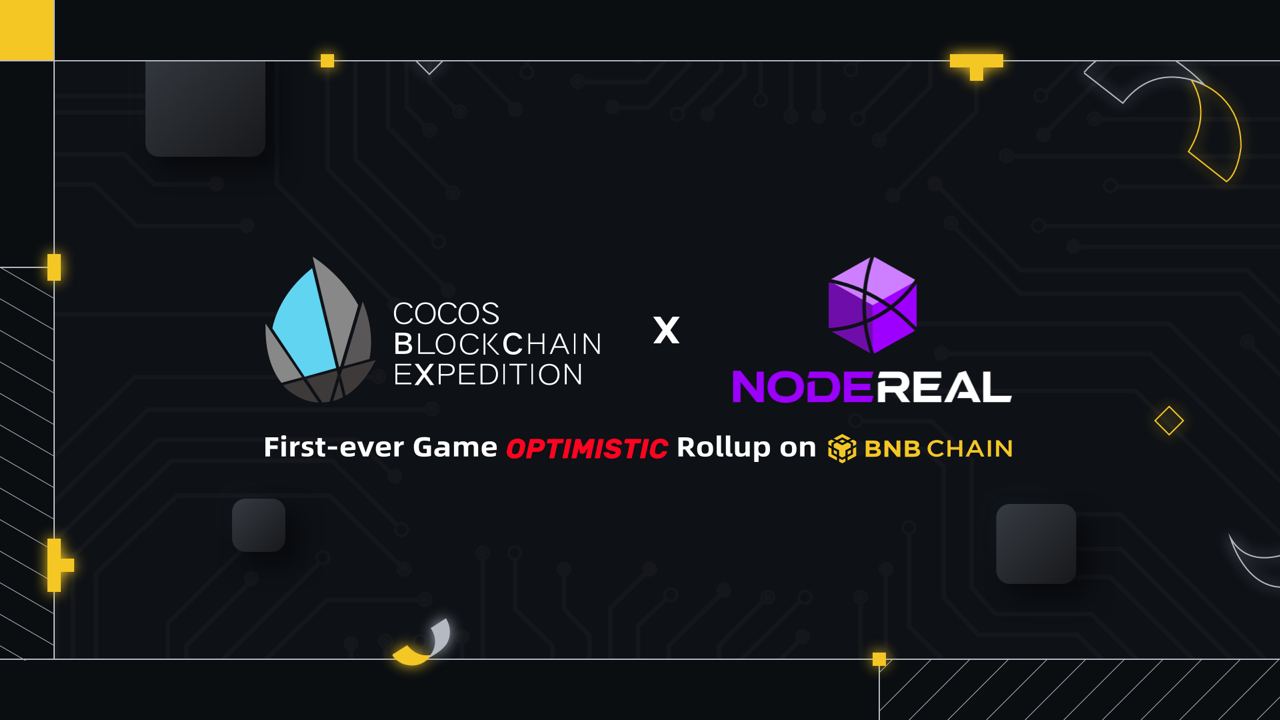 Don't just take our word for it, simply visit our Game Solution page to learn more 👇.
Still not convinced? Let our case studies below speaks volume for it
Web3 Data Economy - Greenfield Products
As the development of decentralization storage underscores the Web3 Mass Adoption, NodeReal has been determined to be the core contributor to BNB Greenfield since day one.
BNB Greenfield provides essential features for Web3 growth. Programmability empowers devs to build innovative apps. High performance ensures smooth transactions and UX. Privacy access control protects sensitive info for secure platform engagement. Integration with the existing ecosystem fosters collaboration.
Leveraging our expertise in blockchain technology, NodeReal has achieved significant milestones by successfully delivering two key dApps on the BNB Greenfield Testnet:
DCellar: This user-friendly gateway serves as a seamless entry point to BNB Greenfield and its storage providers. DCellar facilitates smooth interactions between users and the decentralized storage system, enhancing accessibility and usability.
GreenfieldScan: As an advanced blockchain explorer and analytical platform, GreenfieldScan is exclusively tailored for the BNB Greenfield Chain Testnet. Derived from our Explorer-as-a-Service (EaaS) offering, GreenfieldScan provides comprehensive insights into the chain's transactions and data, empowering developers with valuable information.
Community
Research
2023 has been a remarkable year for NodeReal's Research team where we have published a range of impactful Web3 articles, Newsletters, and Industrial Reports.
Many notable reports that are especially timely published by NodeReal's research team are: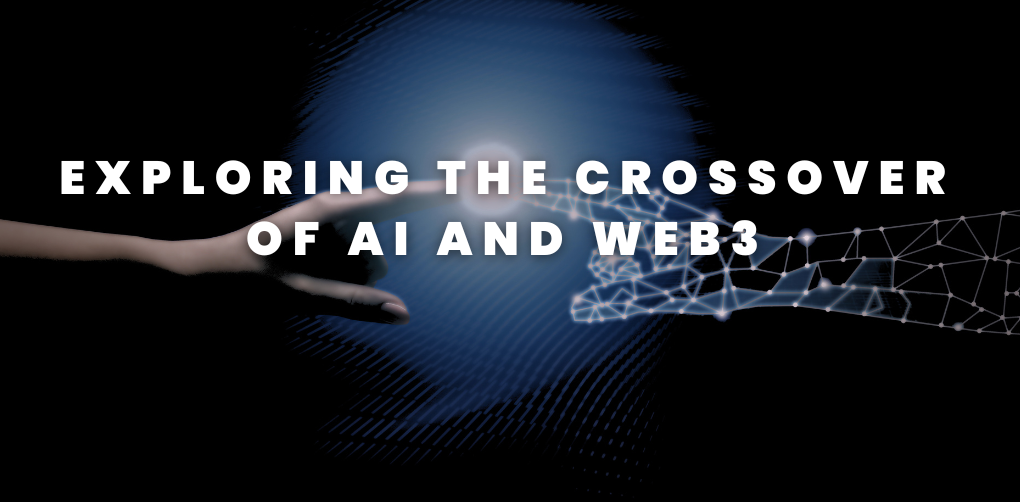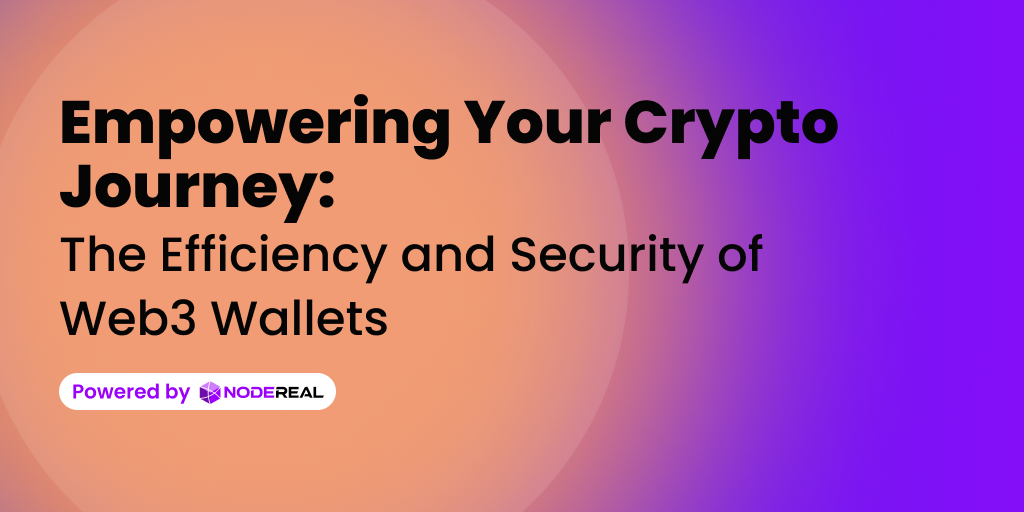 Another notable publication was our series of Web3 Weekly Pulse: Your go-to Newsletter to keep up with the Web3 fast pace every week.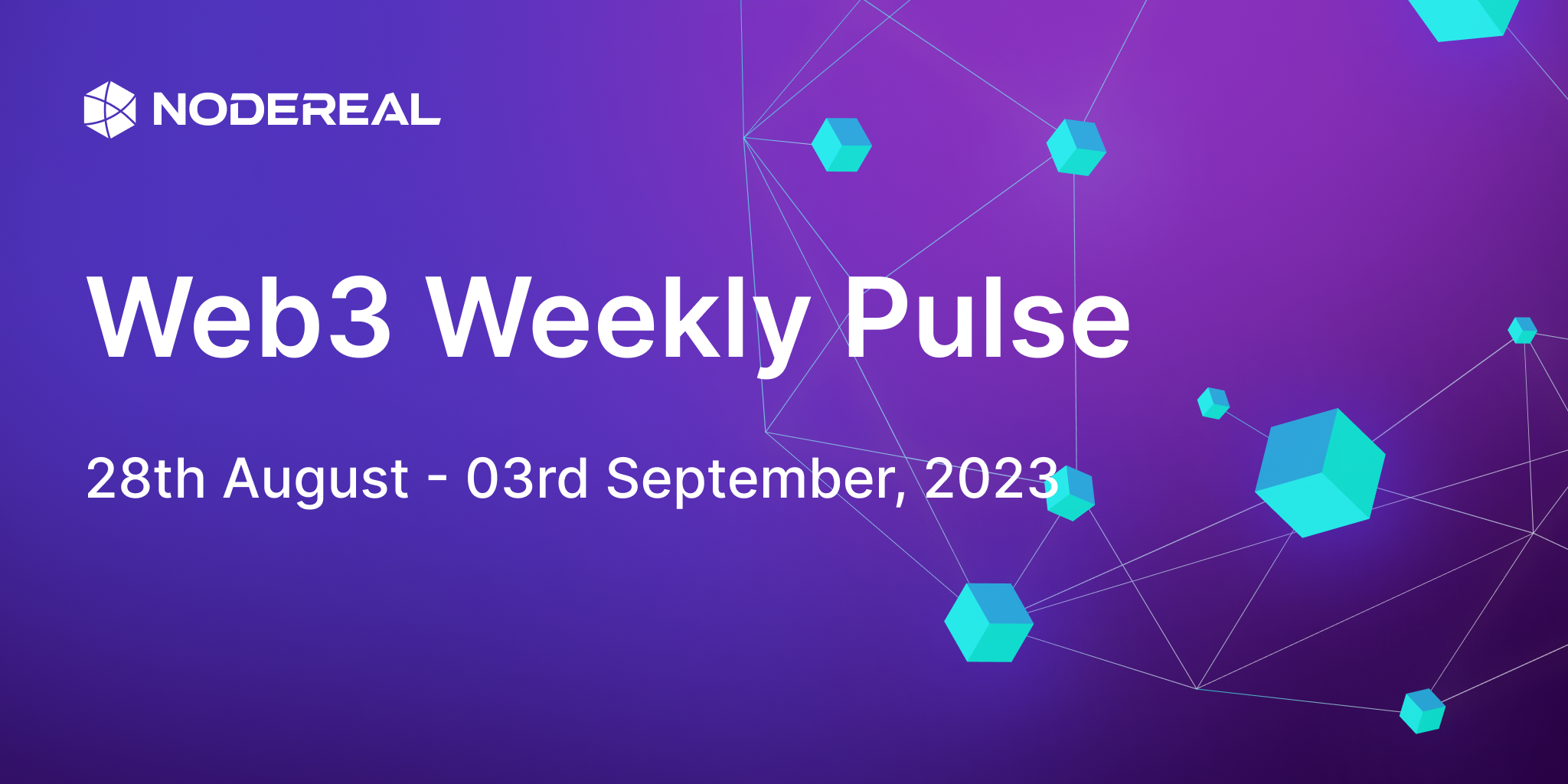 Our flagship Project Deep Dive Reports continues putting our Web3 partners in the best spotlights.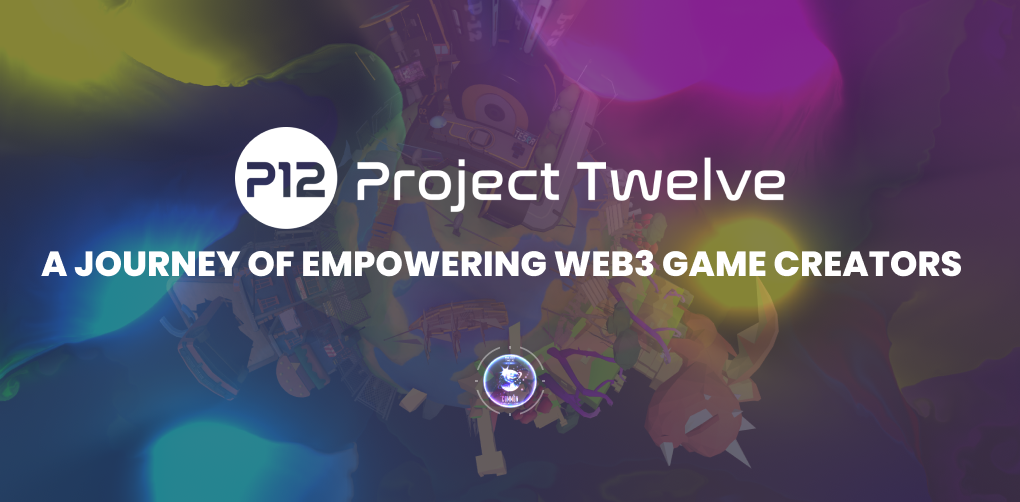 Partnership
This year would not be completed for all the significant collaboration with top-tier Web3 Partners.
NodeReal is also supporting many Web3 Guardians in the aftermath of 2022's debacles including GoPlus Security, HashDit, and Ancilia.
They are a true testament to our unwavering #BUIDL commitment - the relentless pursuit of building and delivering innovative solutions in the blockchain space.
Event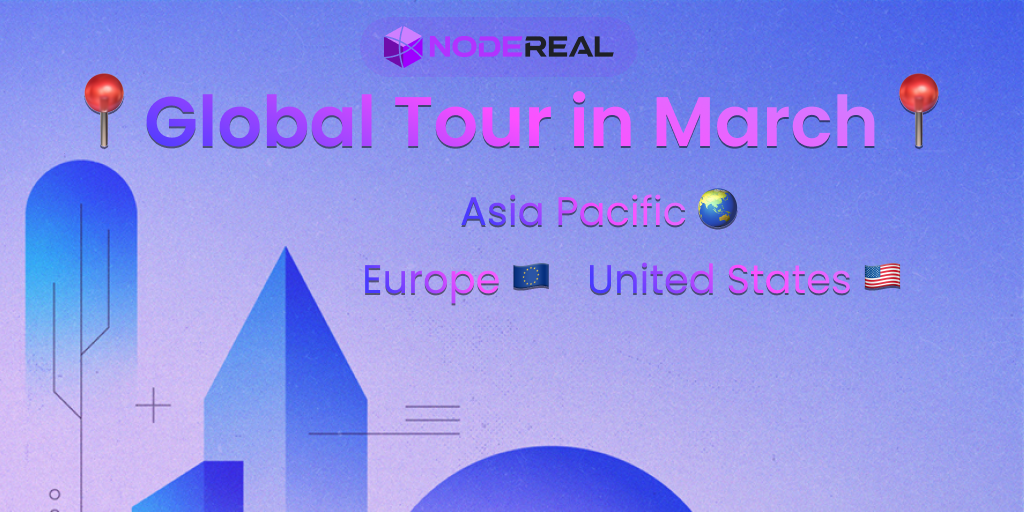 To witness and feel the vibrant growth of the Web3 community, events, and meetups are the place to be:
NodeReal's team takes great pleasure in engaging with their clients and partners in person, fostering meaningful discussions and collaboration to drive the growth of Web3.
Looking Forward - Mass Adoption will come
The digital landscape is rapidly transforming, shifting from Web2's basic read-write concept to the captivating read-write-OWN paradigm of Web3. This transition is fueling the desire for next-gen internet users to possess their slice of the digital realm in Web3.
From the outset, NodeReal has been dedicated to facilitating the onboarding of the next billion Web3 users. Through Semita, our custom Application Chain, we're tackling the long-standing scalability challenge with our innovative roll-up-as-a-service approach (both ZK and Optimistic). NodeReal's contribution extends to powering various Greenfield product suites, priming developers, and empowering users for the emerging Web3 Data Economy.
In all, we are bullish about the Web3 Mass Adoption, being a part of a future where blockchain technology triumphs for the goods.
Be a Part of the Celebration
All of these milestones and achievements would not be possible without your support. As a token of our appreciation, we would like to offer beloved partners and clients a discount to save up to $1000 on NodeReal's best-in-class services.
How to do it?
Simple & Easy in 3 Steps:
Log into your account.
Update your subscription.
By doing so, we can embark on an amazing journey of BUIDL-ing bigger and SAVE-ing more. Let's seize this opportunity to supercharge your Web3 experience and take your projects to new heights.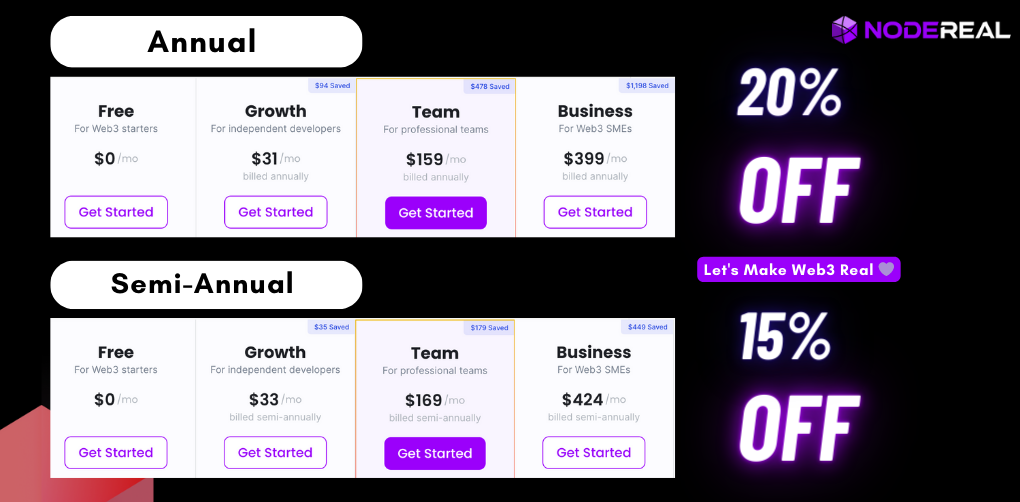 There is more to it for you to celebrate with us on this special milestone! 🥂
More discounts 💌 and more special presents 🎁 are coming 🔜.  
Make sure you follow us closely on Twitter and together let's keep up the real #BUIDL.
---
About NodeReal
NodeReal is a one-stop blockchain infrastructure and service provider that embraces the high-speed blockchain era and empowers developers by "Make your Web3 Real". We provide scalable, reliable, and efficient blockchain solutions for everyone, aiming to support the adoption, growth, and long-term success of the Web3 ecosystem.
Join Our Community
Join our community to learn more about NodeReal and stay up to date!