As previously mentioned in our DeFi Series, security within the broader Web3 ecosystem, and particularly in Decentralized Finance (DeFi), remains an unequivocal priority.  Creating a sense of security for current and prospective Web3 users is paramount; without it, the progression of the Web3 landscape is hindered.
According to Defillma's data, the total value locked (TVL) in Decentralized Finance (DeFi) once soared to nearly $160 billion in the first half of 2022. However, as of September 2023, it has dwindled to $39 billion, reflecting a whopping 75% reduction in TVL.
This decline underscores the critical role played by Web3 Security providers and their provision of Threat Intelligence. In this case study, we delve into Ancilia, a company with a mission to fortify the future of Web3, restoring the users' trust by developing the most effective and user-friendly security solutions.
At its core, Ancilia operates as a web3 security company, distinguished by its offering of advanced security solutions. In contrast to conventional Web3 security providers, Ancilia was established in early 2022 by a consortium of security industry veterans and former senior executives from esteemed organizations such as Palo Alto Networks, the Department of Energy, the Department of Defense, and McAfee, among others. This collectively brings to the table a wealth of over 60 years of combined experience.
Ancilia's offerings encompass a robust suite of security products, notably automated and real-time threat detection and prevention software-as-a-service (SaaS) solutions, underpinned by their proprietary behavior analysis technology.
What sets Ancilia apart is the uninterrupted operation of its platform, functioning round the clock. It diligently collects data from both on-chain and off-chain sources, facilitating comprehensive analysis. This in-depth examination ensures that customers gain a profound understanding of the severity and implications of detected threats, enabling them to take swift and well-informed action.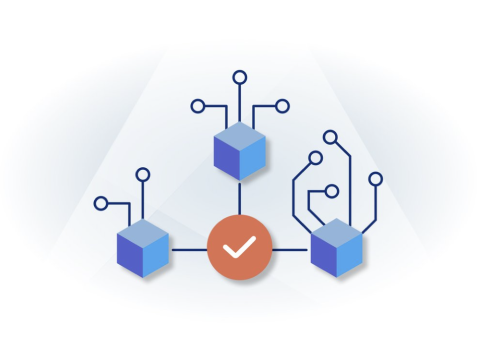 OnChain & OffChain
Provide rich context around each alert so that customers can easily understand the gravity and impact and act accordingly.
Take a look 👀
The sophistication of Ancilia's security approach involves a real-time threat detection engine complemented by decoders. These decoders autonomously monitor the relevant protocol, generating meaningful signals. These signals are subsequently routed to Ancilia's unique correlation engine, which leverages machine learning to furnish customers with security alerts of the utmost accuracy. This precision empowers customers to act confidently and decisively, avoiding the noise and inefficiency associated with false alarms.
A testament to the efficacy of Ancilia's security product is its recent selection for Franklin Templeton's Incubator Program. This strategic partnership entails Ancilia collaborating closely with Franklin Templeton's team of experts to pioneer cutting-edge security protocols tailored for fintech companies leveraging web3 technologies. This collaboration aims to enable fintech enterprises to operate securely and in regulatory compliance while harnessing the capabilities of decentralized systems.
Ancilla Alert: The Crucial Role of Timely Warnings
In the realm of DeFi operations, where millions of transactions transpire in a matter of milliseconds, time emerges as the critical factor determining vulnerability to hacking incidents. This is precisely where the efficacy of Ancilia's Alert provides immense value. Accurate and timely warnings furnished by Ancilia Alert play a pivotal role in enabling customers to avert potential hacks and mitigate financial losses.
Several instances bear testimony to the invaluable nature of early Ancilia Alerts. Among these instances, two stand out: ParaSpace and Euler.Finance. These cases serve as compelling illustrations of how the adoption of prompt and accurate security alerts could have effectively prevented financial losses. In some scenarios, these alerts could have intercepted the hacks at their nascent stages, substantially curtailing losses.
The Integration of Ancilia's monitor and prevention solution within the Uniwhale ecosystem signifies a significant step towards enhancing security and risk mitigation. Uniwhale, being an oracle-based perpetual DEX, has recognized the importance of proactive security measures. In this collaboration, Ancilia takes on the critical role of monitoring and providing early warnings for potentially suspicious activities occurring within the transactions conducted on two prominent blockchain networks: the BNB Smart Chain and Arbitrum. These monitoring efforts extend to transactions executed through smart contracts that fall under the ownership and operation of Uniwhale.
In addition to vigilant monitoring, an additional layer of security is introduced through the deployment of a TimeLock smart contract. This TimeLock contract is strategically designed to prevent unauthorized withdrawals from the protocol, effectively acting as a safeguard against potential attacks or malicious actions.
Why NodeReal Support?
NodeReal, a seasoned player in the realm of node infrastructure provision, has consistently demonstrated its pivotal role in elevating the capabilities of high-performance DeFi and Web3 security ventures. This commitment is clearly illustrated through a series of strategic partnerships with industry titans, including but not limited to CertiK, GoPlus Security, TraderJoe, and several other influential entities.
The ascent of DeFi has undeniably expanded its user base, yet it has also exposed a more significant surface area to potential risks. As the Ancilia team takes the mantle of fortifying Web3's security landscape, it recognizes the potential capability offered by NodeReal's DeFi API suite. Ancilia's threat intelligence APIs, already robust in their own right, can undergo a transformative enhancement by integrating liquidity monitoring capabilities. This augmentation significantly bolsters protection and risk assessment functionalities, which are crucial in the context of DeFi security.
Moreover, NodeReal's active presence within the BNB Chain infrastructure ecosystem opens doors to a harmonious integration with the burgeoning opBNB solution. This collaboration equips Ancilia with access to opBNB's remarkable high-performance attributes and cost-efficient mechanisms. Such integration promises an array of enhancements and optimizations for functionalities, ultimately contributing to an enriched user experience within the Web3 sphere.
Looking Forward
Restoring consumer confidence and establishing a secure environment within Web3 demands concerted efforts from all participants, spanning from individual users and developers to major DeFi protocols. In this endeavor, Ancilia, with its real-time threat detection and prevention SaaS product, stands as a steadfast security partner for all Web3 projects. Its capabilities are poised to contribute significantly to the broader objective of ensuring safety and trustworthiness in the Web3 landscape.
Concurrently, NodeReal remains resolute in its commitment to providing optimal solutions that effectively empower the guardians of Web3 Security. This dedication underscores the pivotal role played by robust infrastructure and security frameworks in fortifying the Web3 ecosystem.
---
About Ancilia
Ancilia is a leading web3 security company that provides advanced security solutions for businesses that operate in decentralized environments. The company's expertise in Web3 security enables it to deliver innovative and reliable security solutions to clients in the fintech, blockchain, and cryptocurrency sectors.
For more information, follow Ancilia on Twitter, and LinkedIn.
About NodeReal
NodeReal is a one-stop blockchain infrastructure and service provider that embraces the high-speed blockchain era and empowers developers by "Make your Web3 Real". We provide scalable, reliable, and efficient blockchain solutions for everyone, aiming to support the adoption, growth, and long-term success of the Web3 ecosystem.
Join Our Community
Join our community to learn more about NodeReal and stay up to date!